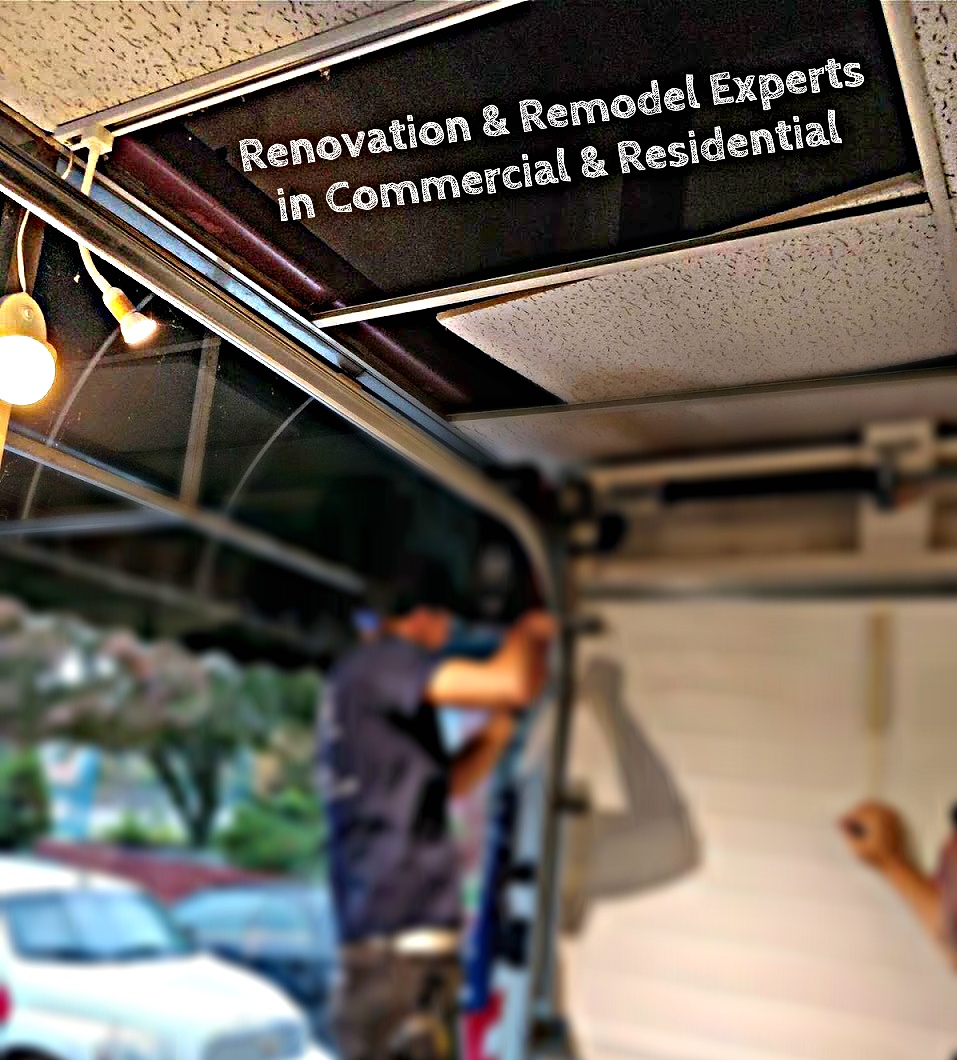 Since you have been in business there has likely been a lot of innovation. You've upgraded your vehicles, information technology, routing, sales processes and so on. But have you considered upgrading your garage or overhead doors? If you are renovating or remodeling your facility don't overlook the impact of upgraded access systems.

Sectional, rolling and specialty overhead garage doors have evolved just like so many other things. Today's products offer more thermal efficiency, more choices in terms of appearance, more efficiency in operation and great security. Where do you begin the process of selecting new access systems? Overhead Door Company of Central Jersey has been serving the central New Jersey market since 1972 – that's forty six years – and we are here to assist with planning, selection and specifying the best possible access solutions for your needs. Contact one of our product specialists to discuss your project – we will work with you to assess the site and discuss appropriate access solutions including door products and the latest and most appropriate methods of automation.

What type of facility does Overhead Door Co. of Central Jersey provide access systems for? Do you have a small to medium warehouse facility? Or maybe you own an automobile dealership? Perhaps you manage a pharmaceutical or medical facility or a food and beverage manufacturing or distribution facility. Maybe you are responsible for a government building such as a police and fire station or a school. Or you may handle maintenance and repairs for a multi-family housing facility with parking garages. For all of these applications and more, Overhead Door Company of Central Jersey offers the right product for the right application.
Overhead Door Company of Central Jersey Warehouse Commercial Door installation

For a warehouse you may have a need to upgrade insulation, security, efficiency, appearance or all of the above. A warehouse may also need to upgrade loading dock levelers, loading dock bumpers, loading dock seals or add vehicle restraints and traffic control systems. For an automobile dealership you may need spiraling doors with a high degree of automation. For pharmaceutical or food and medical facilities there may be a need for high speed and high security as well as climate and rodent control. For a parking garage either sectional or rolling doors may be appropriate dependent upon the desired appearance, the need for ventilation and so on.
Overhead Door Co. of Central Jersey offers products from Overhead Door Corporation, Systems, Inc., W. B. McGuire Co., Entrematic, Amarr, Hormann and other manufacturers so we are sure to have the solution to your needs. With sectional products such as the 590 Thermacore Series or the 511/520 aluminum series, rolling products such as the 610, 620 and 625 series, rolling fire rated door product such as the FireKing and high speed doors such as the RapidFlex 900 series most needs can be met. There are many choices of materials, finishes and colors to compliment your building. For other specialty applications a spiraling door such as the Hörmann Speed Guardian might be a better fit. For loading dock products we offer a full line of levelers, seals, bumpers, restraints and traffic control systems.

So, no matter the need for an overhead, coiling or specialty door system, Overhead Door Co. of Central Jersey has both decades of experience and a wide variety of products to meet your specific requirements. Contact us today at 908-722-5785 to discuss your project with one of our specialists or visit us on the web at www.OverheadDoorCo.com. We look forward to assisting with your access system upgrades!