Commercial Garage Door Seals & Loading Docks
Door Strip Seals
The seal on the bottom of your commercial garage door prevents cold air from rushing into your facility in the winter and stops any air conditioned air from leaking out in the summer. Not only does this save you loads of money on energy bills, seal maintenance has one of the highest R.O.I.s of any business investment. Furthermore, your staff will really appreciate your looking after them by maintaining a comfortable work environment. Productivity will also likely increase as a result.
Even though our seals are ruggedly-built, your industrial overhead door seal takes a beating every time the door is closed. Eventually, it will deteriorate, become misaligned or otherwise stop working. We suggest replacing it before this happens or certainly, after it no longer forms a tight bottom seal.
Call us to Furnish & Install Your Seals
Fabricated & customized to close off the gaps of uneven floors and the overhead door

Decrease your energy bills, day light and air infiltration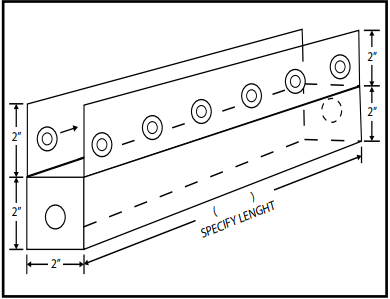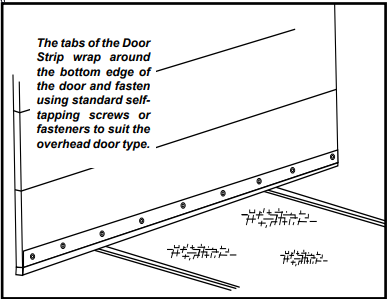 Dock Brush Seals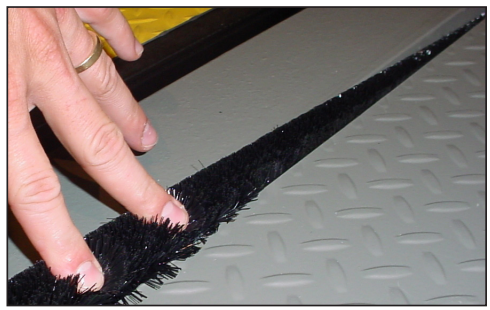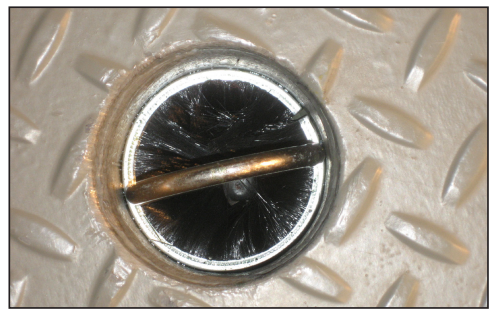 Weather brush seal to close off the side gaps and rear high area of a loading dock leveler
Cup brush seals for around the pull ring
Draft Wedge Seals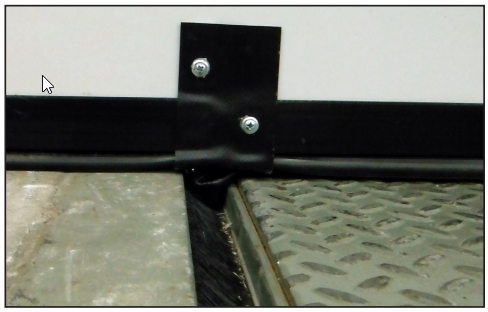 A foam seal that fills in the gap between the loading dock leveler's pit wall and the sectional overhead door
Rodent Seals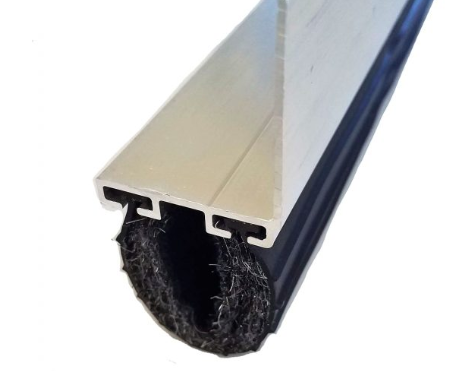 Keep those pests out! This specialty brush make it impossible for rodents to penetrate.



Seal - Before and After


Note the gap on the bottom left in the before and the perfect seal in the after.

Dock Seals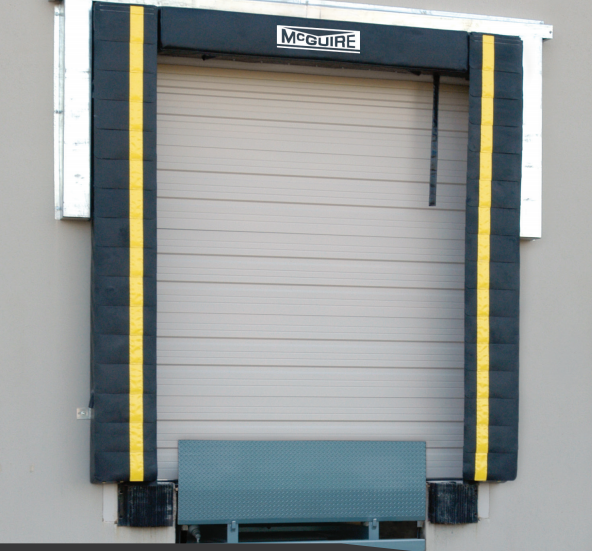 Seal your truck to your building to limit light & weather infiltration
High Speed Fabric Doors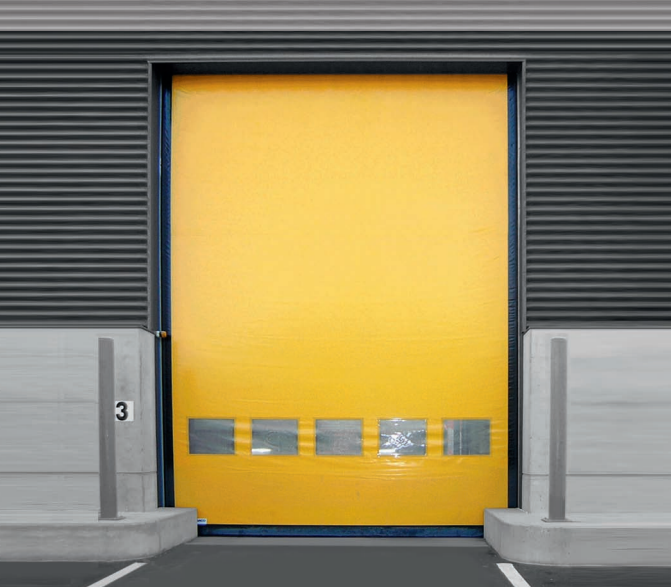 TMIC Air Curtains
While we can't bring your 'Harry Potter' like magic, air curtains come pretty close. Air curtains enable you to maintain your internal air temperature, while allowing the movement of goods in and out of a temperature-controlled environment. An air curtain is a device that blows a stream of air across a door, which blocks the transfer of heat, dust and insects, while allowing the free movement of people or goods. An air curtain will often turn on automatically when a door is opened. It is the ultimate door seal and is fantastic for increased productivity and employee comfort. Air curtains are also economical as they stop your precious heat or air conditioned air from escaping.