Loading Dock Repairs & Service

(Preventive Maintenance for Loading Dock Equipment)

Loading Dock Repairs & Service in Central Jersey Area
Whatever brand of loading dock equipment, commercial garage door, or industrial overhead door you have, our service professionals will maintain or repair it. We stock replacement door parts and opener parts for nearly all major brands.
Complete and always guaranteed, our repair services for loading docks include:
- Broken dock levelers
- Dock Leveler Repairs
- Commercial Garage Door Repairs
- Dock Door Repairs
- Commercial Door Seal Repairs and Replacements
- Dock Bumper Repairs and Replacements
- Light Communication Systems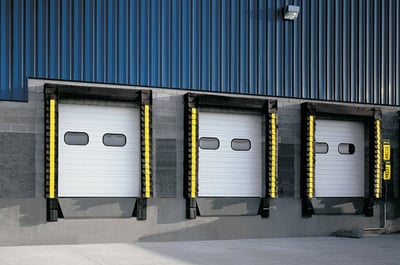 ---
Loading Dock Service in the Central Jersey Area
For all of your commercial garage doors, industrial overhead doors, and loading dock service troubles— don't wait until it's too late— call Overhead Door Company of Central Jersey today and let us help you to get the most out of your garage door system.
We service & replace all manufacturers, brands, and models of loading dock equipment such as BlueGiant, Nordock, Koke, Inc., Poweramp, Bluff, McGuire, Pentalift, Serco, Pioneer, and many more.
Since 1972, we've helped thousands of homeowners and business owners in and around the Central Jersey area with all of their garage door needs and we stand ready to help you with your loading docks, commercial and industrial garage doors, and your garage door operators.
---
About Us
Overhead Door Company of Central Jersey has been serving the New Jersey central area for 50+ years helping customers with their commercial, industrial and residential garage door needs. From installing or replacing a new garage door to offering planned maintenance programs.