Loading Docks
At ODCCJ we offer a complete line of Loading dock equipment and accessories. Purchasing your loading dock equipment through us ensures that your dock will function as a unit, and that the doors, dock levelers and seals will all be correctly sized and matched to your needs. Should there be a need for service, we're your one stop shop.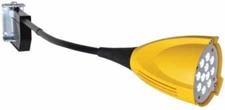 We carry loading docks manufactured by W. B. McGuire, Inc., a division of Systems Incorporated. Our Dock seals are manufactured by Fairborn Industries for W. B. McGuire.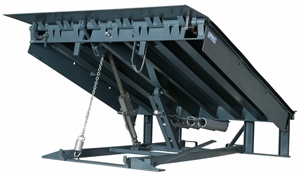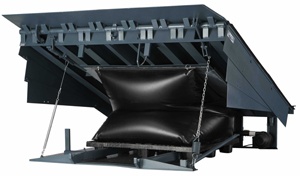 Mechanical Pit Levelers
Air Operated Pit Levelers
Hydraulic Pit Levelers
Mechanical Edge of Dock Levelers
Hydraulic Edge of Dock Levelers
Vehicle Restraints, Mechanical or Electric
Dock Seals
Dock Shelters
We also carry a complete line of Dock Accessories from Allied Solutions and Vestil Manufacturing, including:
Barrier gates
Track guards
Dock lights and fans
Guard rails
We also supply Scissor Lifts from several leading manufacturers.