Weatherstrips for Garage Doors




(Weather Seals/Rubber Seals)



Replace Your Commercial Garage Door Weatherstripping
If you have noticed water, dirt, or rodent droppings in your garage, there's a good chance this is because your garage door's bottom seals are worn out and need to be replaced. Here are some ways to help you familiarize yourself with weatherstripping (also known as weather seals and rubber seals).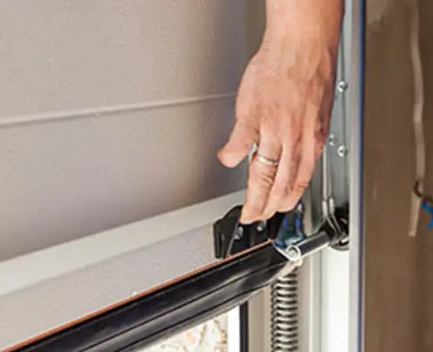 Weatherstrips for Garage Doors


Weatherstripping is the process of sealing openings around a commercial or residential garage door to protect the interior of your garage from flooding and improve the overall insulation of your facility or your home. During summertime, weatherstripping helps to keep cool air in. During the rainy season and winter, weatherstripping keeps water and rain out, while stabilizing the home's internal temperature.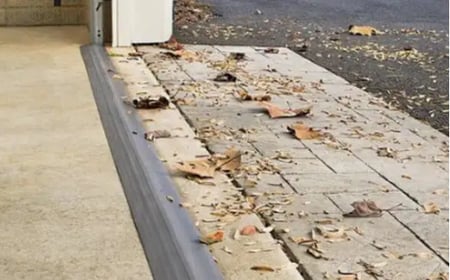 Weatherstrips for Garage Doors
Installed weatherstripping around your garage door will most likely help reduce the risk of lost energy. Additionally, the bottom of the garage door will not scrape against the concrete or pavement, helping to prevent premature wear of both the door and the floor. The cost of installing or replacing weatherstripping in your garage door is low, especially when compared to the long-term benefits it provides.
→ Click here to learn more about insulated garage doors ←
---
Types of Garage Door Weatherstripping Trim
Weather-stripping a garage door usually involves a simple process of either adding or replacing the garage door bottom seal. Here are the main types:
- Garage Door Bottom Seal
- Garage Door Threshold Seal
- Garage Door Stop Weatherstripping
- Vinyl Door Stop with Integrated Weatherstrip
- Garage Door Panel Weatherstripping
At Overhead Door Co. of Central Jersey use several types of garage door seals. Contact us at 908-722-5785 or email us at comm@overheaddoorco.com or resi@overheaddoorco.com
Preventive Maintenance Plans for Your Commercial and Residential Garage Doors:
You should have your garage door serviced at least once a year if no other issues arise. It is essential to have an adequate garage door maintenance plan as it will prolong the life of your garage door while it helps you avoid costly emergency repairs and replacements.
During garage door maintenance, our technicians lubricate the door, tighten bolts and screws, adjust spring tension, inspect cables/wires, springs, and rollers, and test the auto-reverse features, among other things.