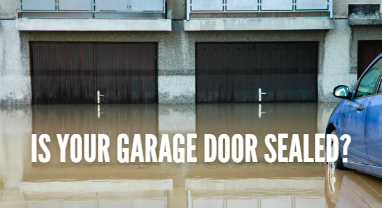 When it comes to protecting the interior, your garage door opening is the biggest factor. Your residential garage door should be fully equipped to meet a whole host of demands, whether it's from the wind and rain or from outside pests like rats or mice. Having a good garage door seal will form a sturdy and robust barrier to external threats as it will provide full coverage over the opening. It will not leave gaps around the edges where water, wind and more can infiltrate.
Main Benefits of Garage Door Seals
It is very important to be sure that your rubber sealing is kept in top condition at all times. Here are some of the main benefits of installing a brand new seal in your garage door:
1. Garage Door Seals Offer Insulation/Weather Protection
Weather strips keep the weather outside and allow you to better control the temperature inside your garage and your home. The extreme heat or cold during particular times of the year can be damaging for what you keep in your garage.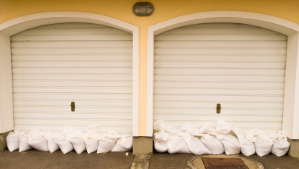 Rubber seals will keep even the most extreme weather conditions from interfering with your garage, from heavy rain to snow and ice. The main benefit of sealing your garage door is the comprehensive weather protection. You won't have to worry about water pooling in certain areas around the entrance of your garage if you sealed your garage door as it will counteract any inconsistencies that may exist with the floor of your garage where water may have been able to seep under the door thanks to uneven dips in the floor surface. A rubber seal will form a much tighter and more even barrier along the underside of your door.
A sealed garage door will allow you not to worry about the conditions of your stored possessions even during the most violent storms. Sealing your garage will also prevent flooding during vicious downpours. Floodwater can wreak havoc causing costly damage which may even be irreparable if your garage contains valuable or fragile possessions.
In the winter, when your belongings and the garage floor itself can be weakened, it will be particularly helpful when melting ice can find its way into your garage, pooling in large puddles.
If you have noticed water, dirt, or rodents dropping your garage, there is a good chance the problem can be traced back to your garage door seal. Older garage doors or doors installed on new homes may not be well insulated or may not have full permeter weatherstripping to seal out the elements.
There are some main steps to take as a homeowner to protect the space and secure your garage door.
Install good quality garage door seals

Add a trench drain

Install gutters

2. Energy Savings
The gaps around your garage door could be bigger than you realise with up and over garage doors in particular letting in much more cold air than you expect or also letting out a substantial amount of heat. Garage door seals work by forming a tight, impenetrable barrier around the door itself. You might notice breezes getting through to the inside even when the garage door is shut.
Rubber seals keep the heat in and the cold out, turning your garage opening into a strong and reliable energy saver instead of a worrisome weak spot as heat won't be able to escape when the garage door is shut, so much less energy will be wasted, meaning you can save energy by heating and cooling your garage as necessary by choosing a sealed garage door.
3. Garage Door Seals Keep Rodents and The Dirt Out
If proper seals aren't installed, leaves and loose stones, grit and dirt can be blown into your garage, even the slightest gap around your garage opening can be an entrance for dirt, debris or even pests. Mice and rats can squeeze through the spaces in an unsealed garage door.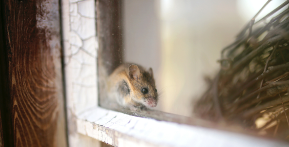 A sealed garage door will also prevent you from entering your garage in the first place pests that can cause significant damage to belongings, and can be costly and difficult to remove as well as spreading disease and illness.
Remember, your garage door stands as a guardian against the elements year-round. It is exposed to the most severe conditions without a break and it is always working, even when it's not moving. It is one one of the main structures that protects your garage from a number of threats such as thiefs, water and pests.
A seal will only be useful if it is kept in good conditions - any cracks, tears, splits or holes will open your garage up to elements again. If you notice any trouble with the seals around your residential garage door contact us, so that we can bring it back up to full working order.


If you need your garage door to be repaired or maintenance, do not hesitate to get in touch with our team of experts. We've been serving customers in the Central Jersey area for over 45 years.
Call: 908-722-5785 or email resi@overheaddoorco.com