Garage Door Openers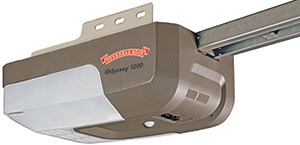 Whether your automatic garage door opener is making strange noises, is having trouble opening or isn't working at all, you can rely on the experts at Overhead Door Company of Central Jersey to solve these issues. Since 1972, Overhead Garage Door Company of Central Jersey has helped nearly half million of homeowners and business owners, across the state, to solve their garage door and garage door opener troubles.
We service all makes and brands of garage door openers and also install the top of the line openers from Overhead Door™Corporation, Linear™ and LiftMaster™ . From basic maintenance to complete installation and service, we are ready to help you with all of your garage door opener needs.
Overhead Door Corporation
Overhead Door Corporation's automatic garage door openers are designed to operate quietly and efficiently, yet with the power and performance that you need to ensure your garage door will work precisely when you need it most. Pair our Overhead Door Corporation openers with an Overhead Door Brand Garage Door for a completely integrated system that maximizes the potential of your garage door. Our full line of Overhead Door products includes a variety of features that offer users an assortment of powerful functions and designs, perfect for any size, weight or style of garage door your home or business may require.
Liftmaster
Liftmaster designs products that make home access easier, and that put you in control of how you come and go. Their latest advances like MyQ® Technology, Security+ 2.0™ , Battery Backup allow their products to best serve your specific needs while keeping you safe and connected at all times.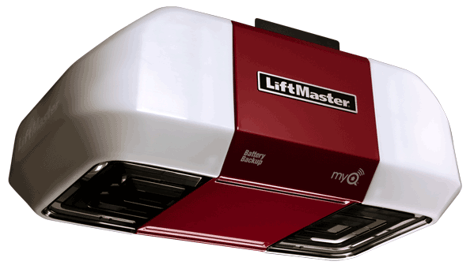 Connectivity
Confidently know what's going on at home with MyQ
®
Technology. We have a full range of products that can help you monitor and control your garage door or gate— even if you don't have a LiftMaster. By connecting with your smartphone, tablet or computer, staying connected and in control has never been easier.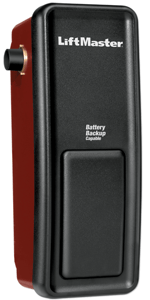 Battery Backup
Get onto your property and into your garage even when the power is out with Liftmaster's patented Battery Backup. Paired with their ultra-efficient power management system, their Garage Door Openers and Operators have the longest standby time available on the market.
Linear
The Linear line of garage door operators provide the ultimate in safety, security, and convenience. Design elements such as super quiet motors, high strength rolled steel T-rails, secure radio controls, and advanced digital controllers provide the quality, durability, and value you expect.