Security Grilles




Commercial Doors
Overhead Door Co. of Central Jersey provides a comprehensive line of security grilles that offer both, reliability and peace of mind.​
Security Grilles Options:
✓ Full-closure grilles available in tempered glass, fire-retardant polycarbonate, painted perforated steel, and aluminum curtains for added security and full functionality in any application
✓ Open-air grilles maximize ventilation and visual access without compromising security.
✓ Wide variety of side-folding grille curtain patterns and finishes, colors and styles afford design flexibility.
✓ Standard clear anodized finish on all side-folding grilles lends unsurpassed beauty and durability.
✓ Custom color matching is available for most side-folding and upward coiling ​grilles.
✓ Small to large sizes are accommodated based on needs of job site requirements.
Our side-folding grilles boast the shortest stacking dimension of any grille available today and feature a handsome clear anodized finish (standard) in a variety of patterns and optional colors.
Our line of upward-coiling grilles is constructed of aluminum, stainless or galvanized steel.
Features:
​✓ Advanced performance upward-coiling grilles
✓ Upward-coiling grilles
✓ Side-folding grilles
✓ The shortest-stacking, lowest-profile side-folding grille available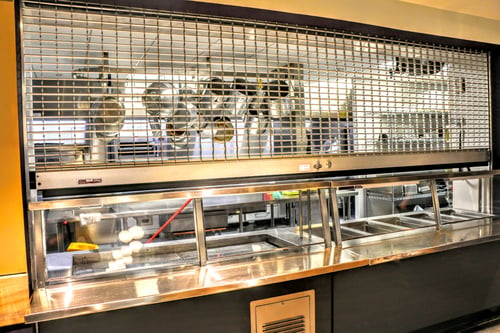 Upward Coiling Security Grille in Food Court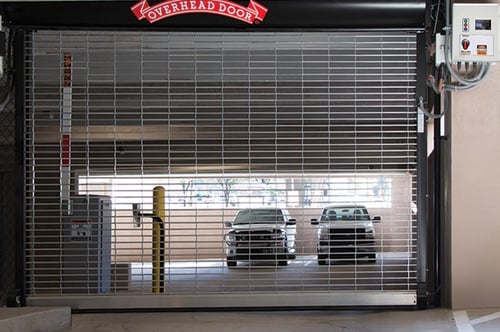 Upward Coiling High-Performance Security Grille for Parking Garages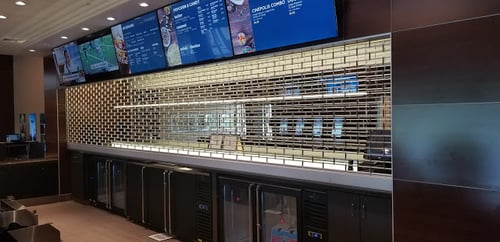 Upward Coiling Security Grille in a Cinema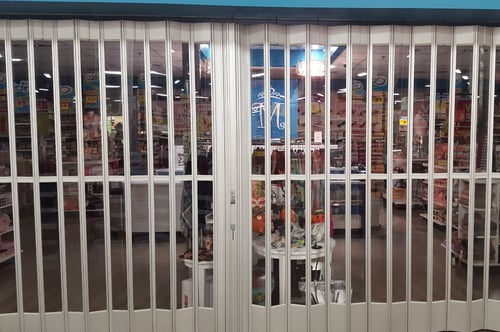 Side-Folding Security Grille in Shop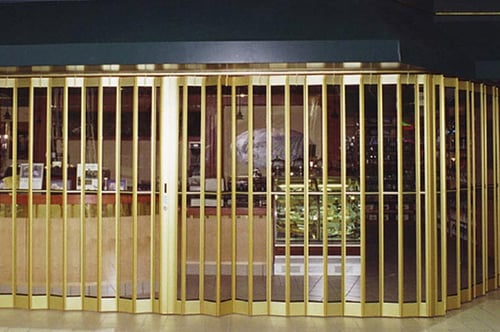 Side-Folding Security Grille in Airport Coffee Shop
At Overhead Door Company of Central Jersey, you can be assured that we will provide the optimal products for your particular needs.
Security Grille Models:


Commercial Door Repairs:
Contact Overhead Door Company of Central Jersey for all your commercial door repairs troubles— we'd be happy to discuss your requirements and pricing options.
We service & replace all manufacturers, brands and models of commercial and industrial garage doors and garage door operators.
---
Preventive Maintenance Plans for Commercial & Industrial Doors:
You should have your commercial overhead door serviced at least once a year if no other issues arise. It is important to have an adequate commercial and industrial door maintenance plan as it will prolong the life of your garage door while it helps you avoid costly emergency repairs and replacements.
Durability, reliability and economy are our top priorities. Our top-quality materials and optional maintenance programs at low costs will contribute to extended door life while maintaining your productivity.



COMMERCIAL DOORS CATALOG: