Why did my garage door spring break?
The spring on your garage door is something you probably never think about – right up until the day it breaks. One of the most common questions we hear is 'why did the spring on my garage door break?'
5 Reasons Why My Garage Door Springs Broke
1. Garage door springs do almost all of the work of lifting your door regardless of the door being manually or automatically operated. The spring makes it possible for anyone to lift a product that might weigh one hundred pounds on the low end and many hundreds of pounds on the high end. Not only can anyone lift it – most can do it with one hand! In other words, the garage door spring does a lot of work.
2. These springs do wear out over time – in fact, they are commonly rated with what is called a cycle life. The average standard cycle life is ten thousand cycles with each cycle being one opening and closing of the door. This means for a door that sees four cycles per day you might expect to replace your springs after somewhere close to seven years of use.
3. On an extension, or stretch type spring there is little you can do to extend the service life. On a torsion spring (the type that is wound on a bar rather than stretching out) you can help ensure a full cycle life by lightly lubricating the coils of the spring to reduce friction. If your garage door sees a lot of use and spring failure is an ongoing concern it can be addressed by selecting extended cycle springs. Discuss this upgrade when calling in for spring service, your service advisor will assist in making the correct choice for your needs.
4. It is also important to note that extension springs sometimes do not break but rather 'stretch out'. This is easy to spot as the space between coils when the door is closed is normally consistent. When the spring fails without breaking the space between the coils will become very inconsistent. This condition is quite visible and if it exists the springs should be replaced (Know when to call quits with your garage door).
5. Finally – always remember garage door springs are under extreme tension and can be dangerous if not handled properly. We always recommend service, adjustment or replacement be handled by a qualified professional.
Overhead Door Company for Central Jersey Door Spring Service Photos: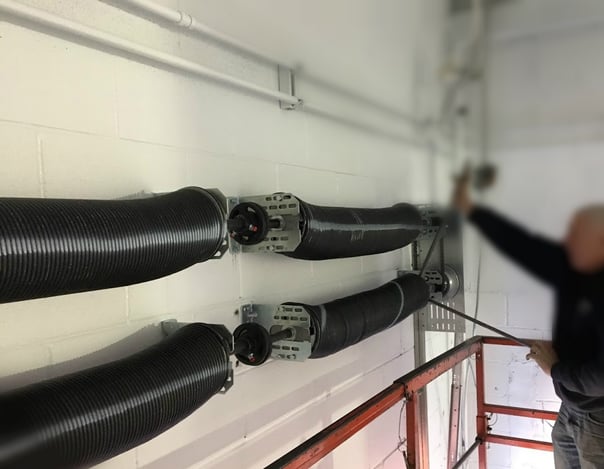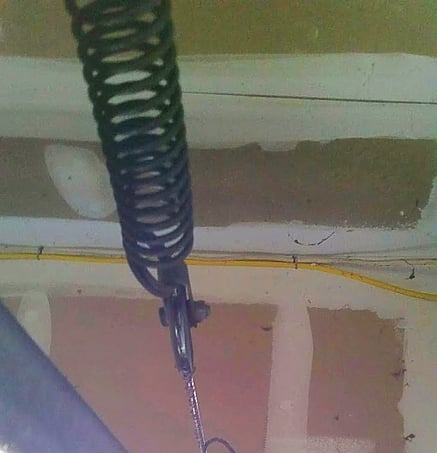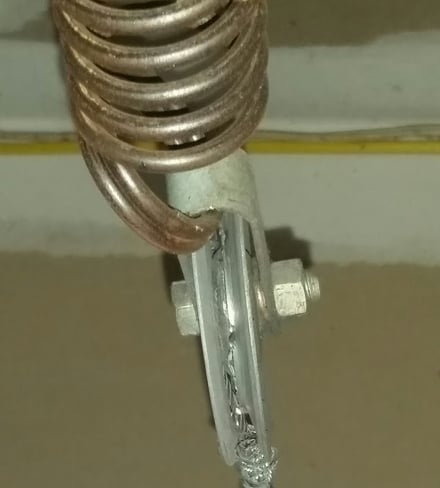 Overhead Door Company of Central Jersey has been in the garage door industry since 1972. Our proficient service technicians offers the best installation, maintenance and replacement for your garage doors and parts. You can check our our Before and After residential garage doors photos for reference. Kindly click on "Schedule at-home appointment" below to get started.