At Overhead Door Company of Central Jersey, we offer many types of decorative hardware for garage doors. The use of decorative hardware can be the difference between an ordinary-looking garage door and the one that truly stands out.

Garage Door Decorative Hardware:
Our garage door decorative hardware can range from simple to flashier designs, in materials such as steel and aluminum.
- Steel is a popular material because it can be molded into many designs and it's the ability to withstand all kinds of wear and tear.
- Aluminum is best suited for coastal areas (such as the Jersey shore) due to the high humidity and salt content in the air.


Handles & Hinges for Garage Doors
We see that recently, medieval designs have become a popular trend in hardware: Ring handles, spear end, and Fleur de Lis hangers are a common sight on many garage doors.
Here is a sneak peak of what has become a popular trend in New Jersey area. If you want to see all our available options come to our showroom, or contact us to speak with one of our experts.
Hinges Designs: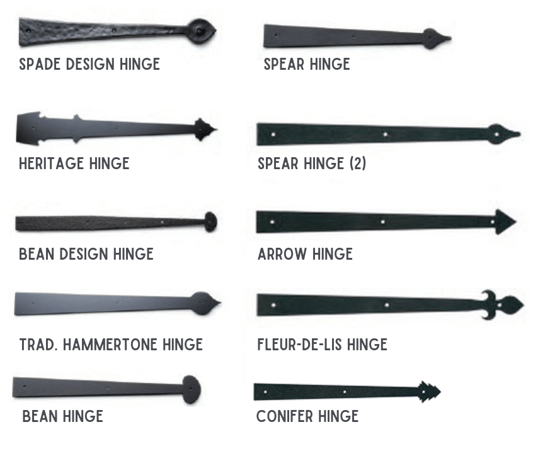 Pull and Lift Handles, Knockers, and Clavos Designs: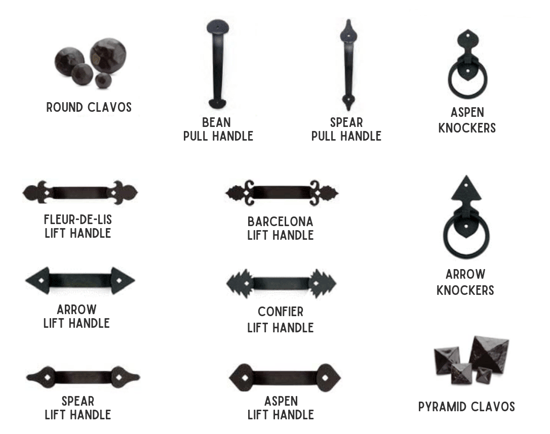 This Is How Decorative Hardware Looks Installed: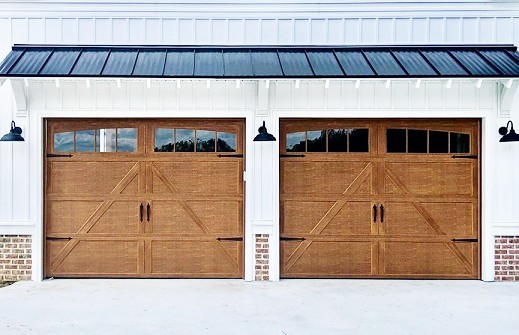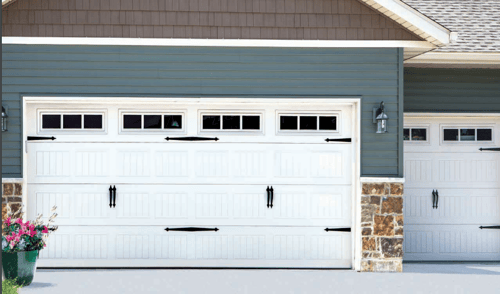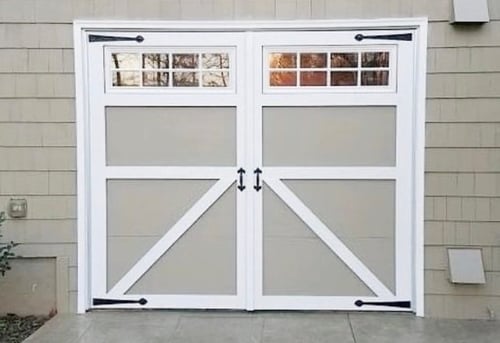 All of these fanciful designs come in different sizes to accommodate different door dimensions and widths of their center stiles. In addition to handles and hinges, you can further push the medieval theme by adding clavos and speak-easy window grilles.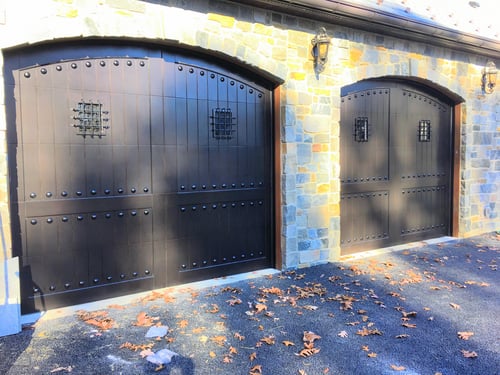 These medieval designs will make your garage door pop in any neighborhood. However, if the medieval theme does not complement the look of your garage, we offer Blueridge decorative hardware. This option is a simple but elegant choice for most conventional garage doors.
Contact us and schedule an appointment. Our experts can visit your home, or you can come to our showroom located in Branchburg, NJ.