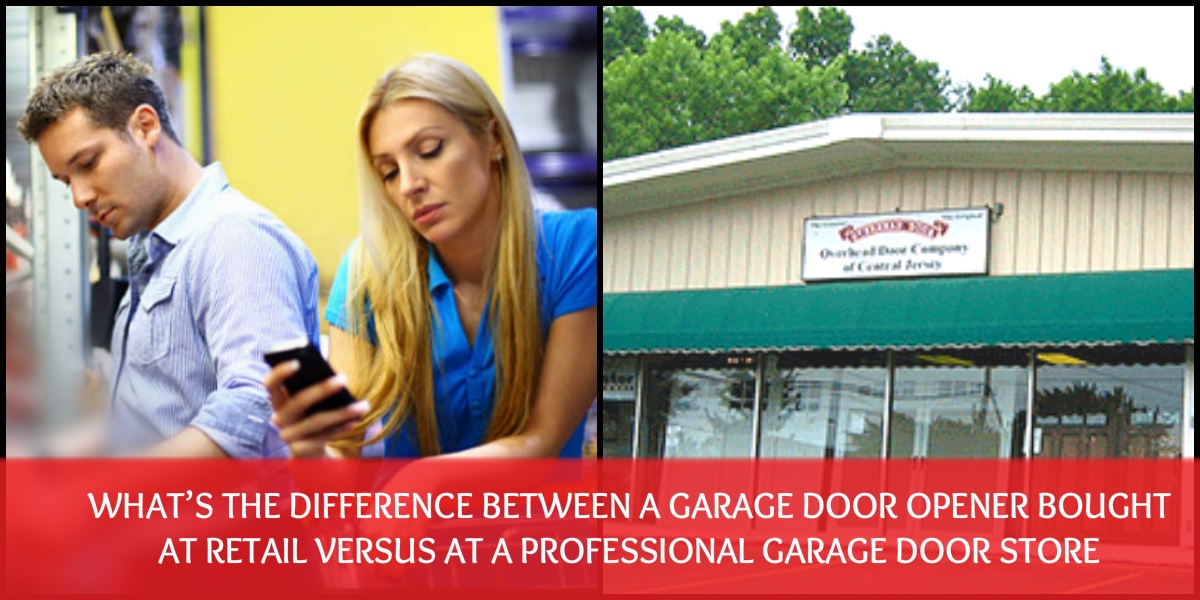 You need to replace an existing automatic garage door opener system or select a unit for a new installation. Where do you begin, and what are the most important features to consider?
Garage Door Opener Bought at Retail Versus at a Professional Garage Door Store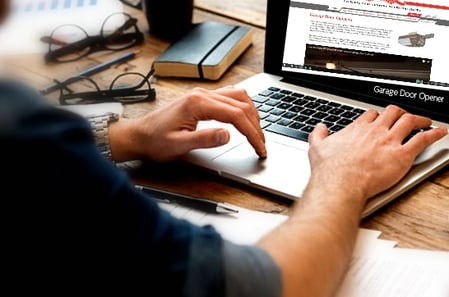 An internet search will make it obvious that the number of choices, brands and features quickly becomes overwhelming. Should you buy online, buy from a home improvement center or warehouse store such as Home Depot, Lowe's or Costco, or buy from a professional installing dealer? Should you select a chain drive, a screw drive or a belt drive? How much does horsepower matter? What accessories make the most sense and offer the best value? Should I buy a Chamberlain, a Craftsman, a Liftmaster, a Genie, a Linear, a Sommer, etc.?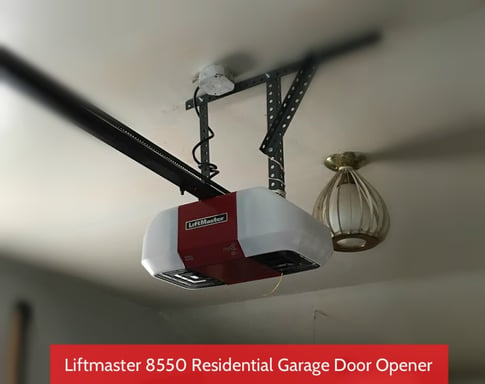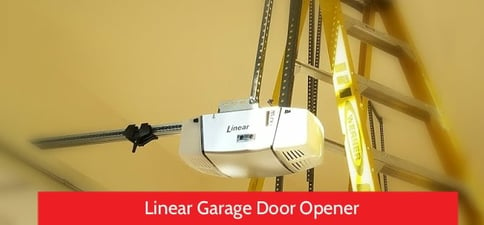 At Overhead Door Co. of Central Jersey we believe the best long term value is enjoyed when you purchase your garage door opener fully installed from a professional dealer. There are many reasons for this. Let's look at a few:
Professional units have a one piece rail rather than the store packed bolt together three or four piece rail. This one piece rail generally makes the unit stronger, smoother in operation and quieter.
A good professional installing dealer will work with you to be sure you select an appropriate system for the size and weight of your door. Customers often confuse price with quality – this is not necessarily the case. For example, a lower cost unit with fewer features or options may be a very adequate unit for your door while a unit with more features or options offered at a higher price may be undersized for a heavier door.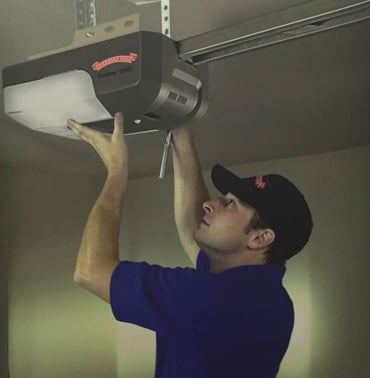 When you purchase a unit and have it professionally installed the entire garage door opener and the installation will both be guaranteed. When you purchase a unit to install yourself or have a third party installation the warranty responsibility is often split resulting in unexpected charges should there be a service requirement.
In most cases a professional installing dealer will include all the necessary parts for installation in the sale price. These items might include a mounting plate for the bar that draws the door up and pushes it down, a stiffening strut for the top section, steel hanger brackets as needed, etc. When purchasing the unit boxed for retail these additional items are not in the box. This results in purchasing extra parts – inconvenient enough if you buy them when you purchase the automatic opener, but more inconvenient if the result is extra trips or if the point of purchase does not offer the required items.

Most home improvement centers and warehouse clubs offer a variety of brands and models. You are left to choose a unit on your own. A dealer such as Overhead Door Co. of Central Jersey sells, services and installs garage door openers every day. This means we go to great lengths to select and offer products that offer the highest levels of reliability and the best value in each category. We also go to great lengths to match the garage door opener product to the garage door it will operate. The last thing an installing dealer wants to sell is a product that is not adequate for the job – the result is a dissatisfied customer and way too many warranty visits.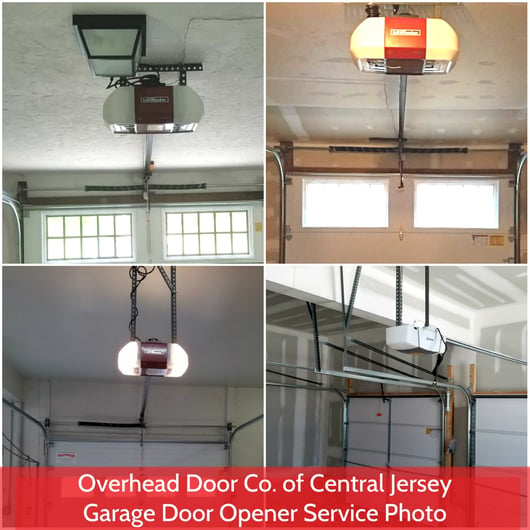 While the box price may be very attractive at a home improvement store or warehouse club the installed price is often at the higher end of the price range for garage door openers. Dependent upon the agreement you have with the seller the installing subcontractor may be able to sell additional items on the spot, requiring immediate decisions based on what you are told by that installer. We often find that customers have paid considerably more for an installed unit from a 'discount source' than they would have paid through a professional installing dealer – and – now have the added issue of the split warranty.

Should you have a service requirement a professional installing dealer has a service team and a stock of parts for the units they sell and install – and often for a variety of competitive product as well. If the unit is purchased at a big box and a service visit is required the purchaser often has to contact the manufacturer to obtain the part, then contact the installation department of the seller to have the repair made. This results in multiple calls and extended downtime. In short, frustration to the end user.

A professional installing dealer, at the time of installation, will most often check the balance of your door and make any minor adjustments, check over hardware and apply lubrication if required. Should any more significant repair be required the trained installers and service technicians employed by a professional installer are prepared to provide the repair on the same visit in most cases. This helps to reduce the cost of repairs – and also can save the homeowner from having to schedule another appointment time requiring time away from work.

As you can see, there are many good reasons to purchase your garage door opener system from a professional installing dealer. To recap: stronger one piece rail assembly, assistance in selecting the correct unit for your needs, general inspection, minor adjustment and lubrication of your door at the time of installation, single warranty responsibility, stock parts for any unfortunate service requirement, miscellaneous installation items typically included in the price, and finally, in most cases very competitive pricing.

To learn more about garage door opener systems you can visit Overhead Door Co. of Central Jersey on the web at www.OverheadDoorCo.com, contact us via telephone at 908-645-0718 or visit us and see our working displays on Route 202 South between River Road and Readington Road in Branchburg, NJ.