We offer overhead doors and specialty doors for food and beverage applications.
Do you own or manage a facility that manufactures or distributes food and beverage products? If so, you know how difficult it can be to keep in compliance with any number of special requirements. The large door openings on such a facility present their own unique set of challenges when it comes to compliance, reliability and efficiency. What are some of the special considerations for a facility that handles food and beverages?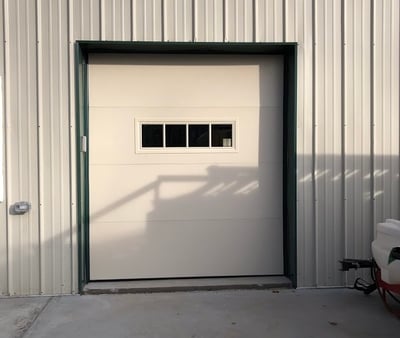 Insulated or Non-Insulated Sectional Steel Doors
Climate control: Highly insulated door products, weather seal packages, automation, and special purpose high speed door products can provide solutions to climate control requirements. At the loading dock, you can choose from a wide variety of truck seal solutions. Air curtains can also play an important role in climate control.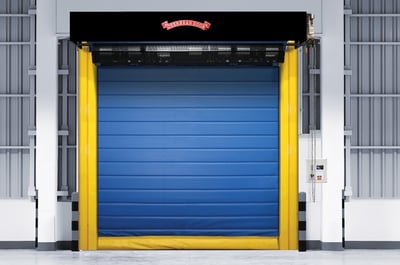 High-Speed Freezer Cooler - Model 994
Rodent control: There are unique options available to provide a more effective seal, particularly at the lower corners of your exterior overhead door openings where rodents are most likely to enter.
Insect control: Today, there are more products than ever to provide insect barrier solutions, even on these larger exterior openings. Some common solutions include portable screens, sliding screens, rolling screens and sectional overhead doors with screened panels.
Efficiency: As with climate control, high speed door solutions can be the perfect solution to improve efficiency.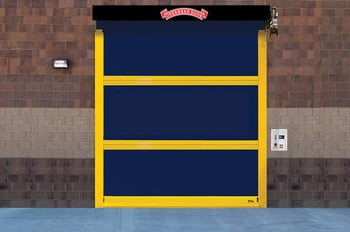 High-Speed Fabric Door - Model 994
Automation: Choose from many available automation solutions to reduce the impact of these large door openings on climate and environmental control.
At Overhead Door Co. of Central Jersey we are here to assist with selecting the appropriate products and solutions for your specific needs. From sectional loading dock doors, loading dock levelers, dock seals and truck shelters to fire rated doors, high speed doors and heavily insulated doors, we have the products needed to accommodate the special needs of food handling. From the simplest manual dock door to the most complex automated high speed products, our product specialists can help. We've been selling, installing and servicing commercial, industrial and specialty door products in the Central Jersey market since 1972.
With over 47 years of industry experience, you can be sure to find the answers you need at Overhead Door Co. of Central Jersey. We are conveniently located on US Route 202 South at River Road in Branchburg, NJ. Find us on the web at www.OverheadDoorCo.com or reach out for us at 908-722-5785.