Modern & Contemporary Garage Doors




Residential Garage Doors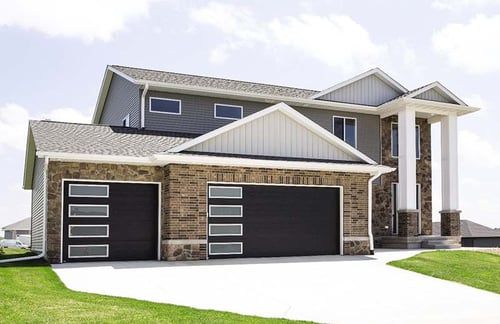 Contemporary Doors - Thermacore® Insulated Steel Doors
Thermacore® Garage Doors (Insulated Garage Doors)
Thermacore® insulated steel doors are the ideal choice for premium construction and maximum thermal efficiency. This series of doors feature our sandwich construction of steel-polyurethane-steel as well as between-section seals with thermal breaks to reduce air infiltration. These doors offer design flexibility, durability and thermal efficiency that will help keep your home comfortable in cold or hot climates.
Thermacore® Modern Garage Door Designs:
These are the modern/contemporary looking garage door designs that are available in the Thermacore Collection®: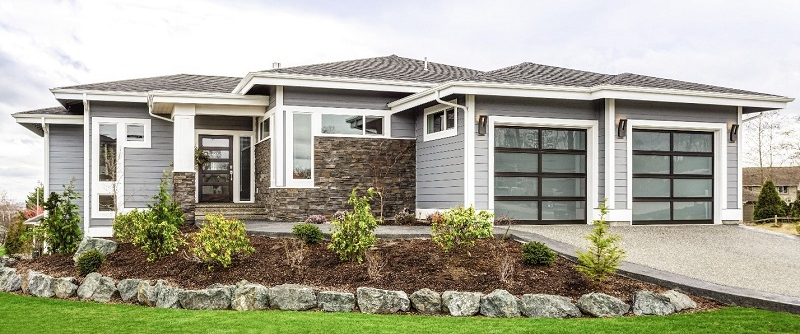 Aluminum Glass Roll Up Garage Doors
​​​​​A unique look for today's more contemporary-styled homes. Crisp lines and a sleek design formed from durable corrosion-resistant aluminum frames and light-filtering glass make a striking complement to your home.
Our aluminum glass garage door designs are:
- ​Our aluminum glass roll-up garage door model 511 has a standard frame featuring a narrow width and an array of frame finishes and special custom options in door sizes up to 16'.

- Our aluminum glass garage door model 521 features a wide, heavy-duty frame and offers an array of frame finishes and special custom options in door sizes up to 26' wide. The Model 521 also offers a joint seal between sections for additional weather resistance and can be fitted to meet wind load building requirements.​​​
​​These modern aluminum glass garage doors present contemporary elegance with sleek lines while delivering maximum light infiltration into the garage space.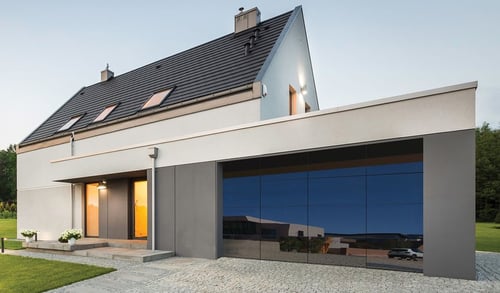 Aluminum Full-View Frameless Glass Garage Doors - Envy™ Collection Model 956
Aluminum Full-View Frameless Garage Door: sleek and modern. These aluminum glass full-view doors, featuring a frameless design, will be the talk of the neighborhood. Glass panels, mounted on top of an aluminum structure to create a completely sleek and modern look. ​​
Click here to get access to our brochures:
→ Modern Aluminum Glass Garage Door Brochure
→ Envy Collection Brochure
→ Thermacore Collection® (Insulated) Garage Door Brochure
PHOTO GALLERY:
View installations of powder-coated color aluminum glass garage doors.
OTHER RESIDENTIAL GARAGE DOORS: