Most garage door literature and showroom displays focus on single wide garage doors – those designed to accommodate one vehicle. There are many cases where a double-wide or a two-car garage door is specified or desirable.
What needs to be considered to make an educated choice between using multiple single car garage doors or one wider two-car garage door on your project? Which is better for your project?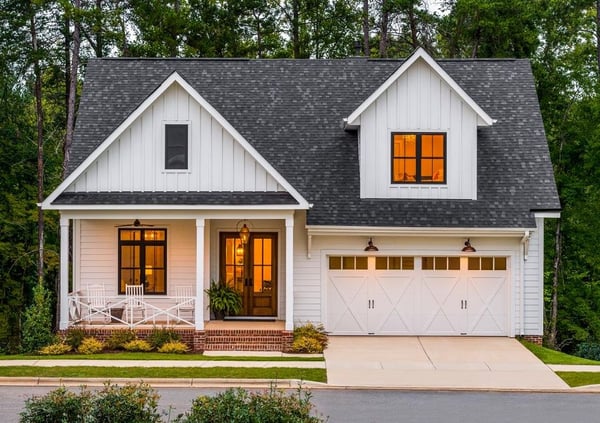 Beautiful House with Double Car Wide Garage Door (Carriage House Door)
Below is a list of considerations to assist in deciding to use a two-car garage door rather than multiple single car garage doors - and, if a two-car garage door is appropriate, some things to consider in the selection process.

Things to Consider Before Installing a Double-Car Wide Garage Door:
1. Service Considerations:
When using one two-car door any malfunction with the garage door or garage door opener system affects all garaged vehicles. When using multiple doors if one system fails it is likely any additional garage door systems will continue to operate allowing the user to get a vehicle out of the garage.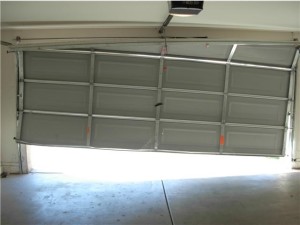 Broken Double Car Wide Garage Door - Garage Door Repairs
2. Driveway Space/Approach to the Garage:
In some cases, there is limited driveway space resulting in a very difficult approach to a narrow door. One two-car door results in a wider opening and the elimination of a center support column. The result is easier maneuvering.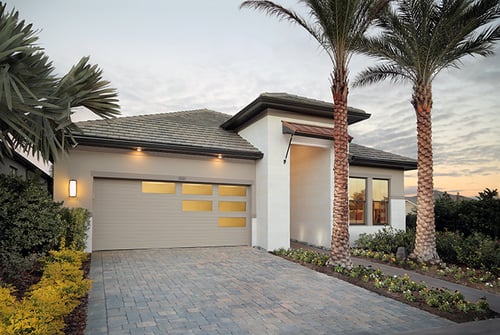 Easier maneuvering with a Double-Car Wide Garage Door (Modern Garage Doors)
3. Impact on the Appearance of Your Home:
One large garage door may appear considerably larger than two smaller doors, even though it may occupy nearly the same number of square feet. The two-door scenario incorporates a center dividing column. This column along with some decorative lighting, a planter, or some other feature often reduces the impression that the front of your home is 'all garage door'. This being the case, special attention should be paid to the design choice of a two-car garage door.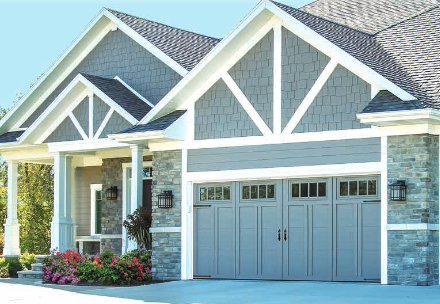 After you have considered the above if a wider two-car garage door is the appropriate choice be sure to address the following items in the selection process.

4. Weight:
In the case of semi-custom and custom garage doors such as carriage house garage doors or aluminum glass garage doors, the weight of a two-car garage door can become quite considerable. This will limit the choice of automatic garage door opener systems that will be able to properly operate the garage door. Be careful to discuss this with one of our product specialists during the selection process.
These heavier doors may require oversized three-inch garage door tracks. This requires additional headroom above the door. Special consideration may also need to be given to the track mounting pads. In addition to the possible need for oversized tracking, there may be a need for heavy-duty stiffening struts to prevent the door from bowing and sagging.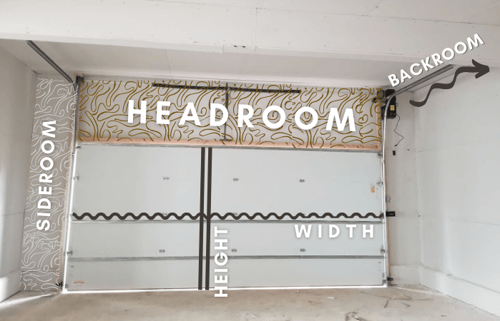 6. Style/Design:
You may face some design limitations when choosing a two-car garage door rather than multiple single-car garage doors. Not all panel and window layouts are available or appropriate for the wider door.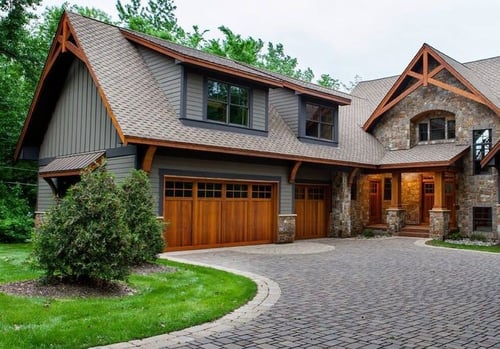 7. Decorative Hardware:
It can be more difficult to select appropriate decorative hardware for a two-car garage door. Most of this hardware is designed to replicate the appearance of a traditional swinging carriage house door. A great look can be achieved but careful consideration needs to be given to any choice to add decorative hinges. The design and placement of this hardware can 'make or break' the appearance of the entire door.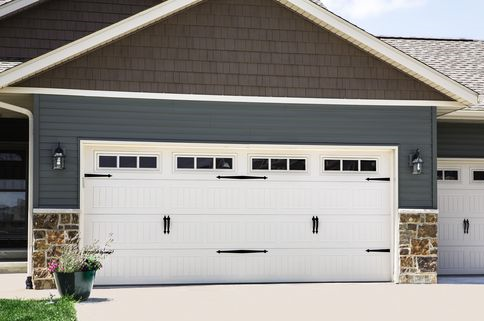 8. Visualizations:
Ask your product specialist to provide several renditions for you to consider prior to making a final selection. At Overhead Door Co. of Central Jersey, we are always here to assist with 'installing' a garage door on your home if you provide us with a photo. These photo representations often assist our customers with their final product choice.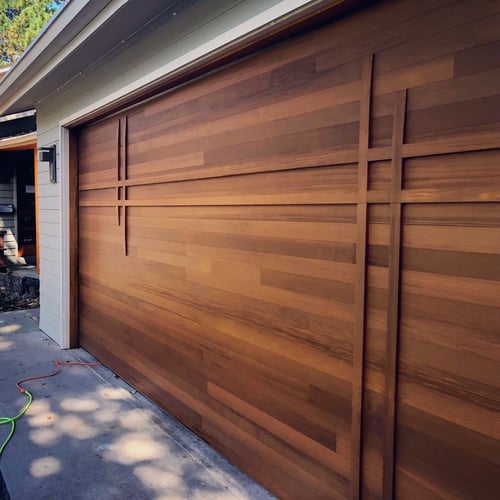 Custom Made Double Car Wide Garage Door
9. Multiple sizes on the same project:
Give careful consideration to the design choice if there will be a two-car door and single-car door used on the same project. Often a design that seems perfect on one size will not present as well on another.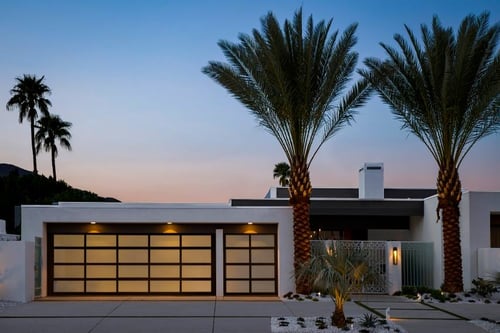 Aluminum Glass Garage Doors (Modern & Contemporary Garage Doors)

10. Height:
If your structure will allow, it is worth considering a higher garage door when selecting a two-car door. The added height helps to make the door appear more in proportion. A sixteen-foot wide door that is seven feet high will appear wider than the same door if it is eight feet high. Panel design can also assist with providing a more proportionally pleasing appearance.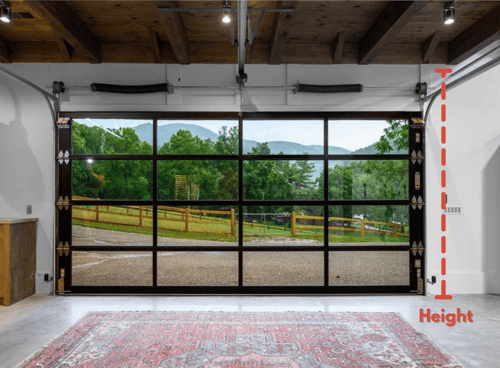 There are many products to select from. Whether your project will require one wider door, one or more single-car doors, or a combination of two-car and single-car doors, choosing an appropriate style for your project will make all the difference in the appearance of your home.

Overhead Door Company of Central Jersey has been selling, installing, and servicing garage doors in the Central Jersey area since 1972 – for over 47 years.
Whether you are considering new garage doors to replace existing doors or doors for a new project, we are ready to assist. Our product specialists will work with you to find the perfect garage door for your project.
We are sure to have a product that meets your needs. Visit our showroom in Branchburg, NJ, contact us via telephone at 908-722-5785, or email us at sales@overheaddoorco.com.