Call Us for a Phone Estimate to Repair or Replace Your Garage Door Opener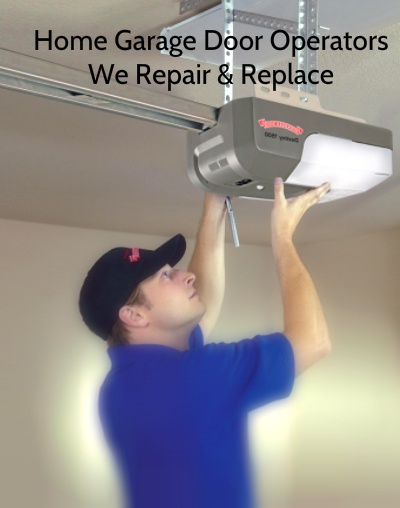 At Overhead Door Co. of Central Jersey we often hear questions regarding the best place to obtain service on an existing garage door opener system or where to purchase a new or replacement automatic garage door opener system.
It is always surprising to find that a customer visits us to select a garage door but might feel they need to go elsewhere to obtain an automatic garage door opener system. We, like most professional garage door dealers, offer a full line of garage door openers. We also service most major brands such as Sears, Liftmaster, Chamberlain, Linear, Genie, Overhead Door and many others.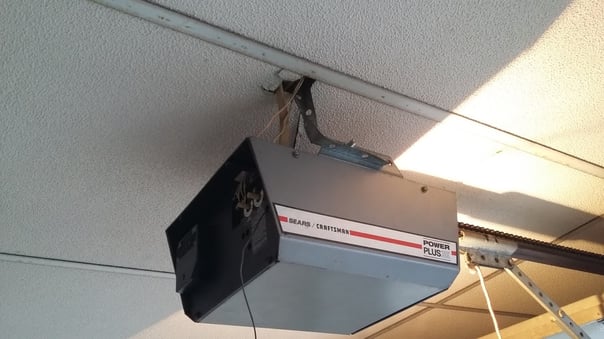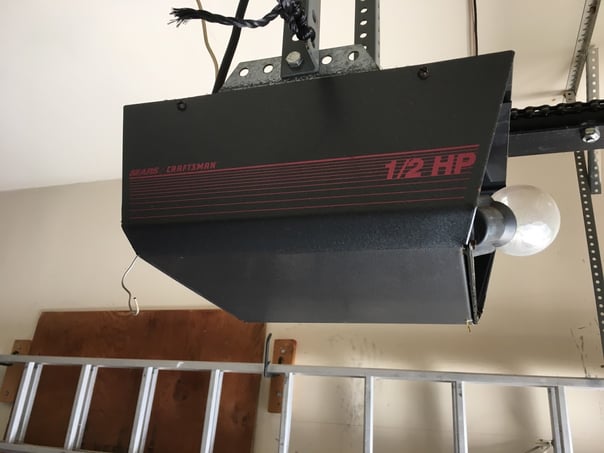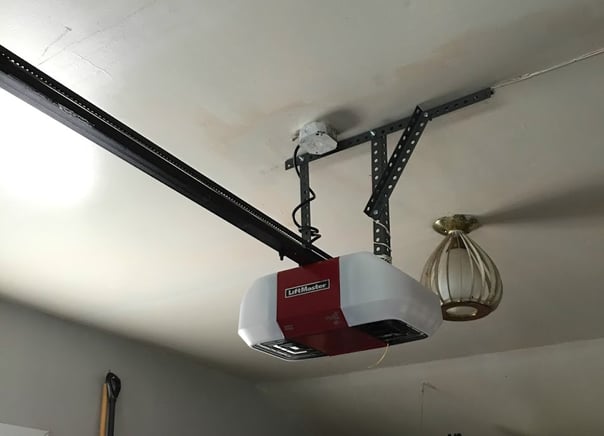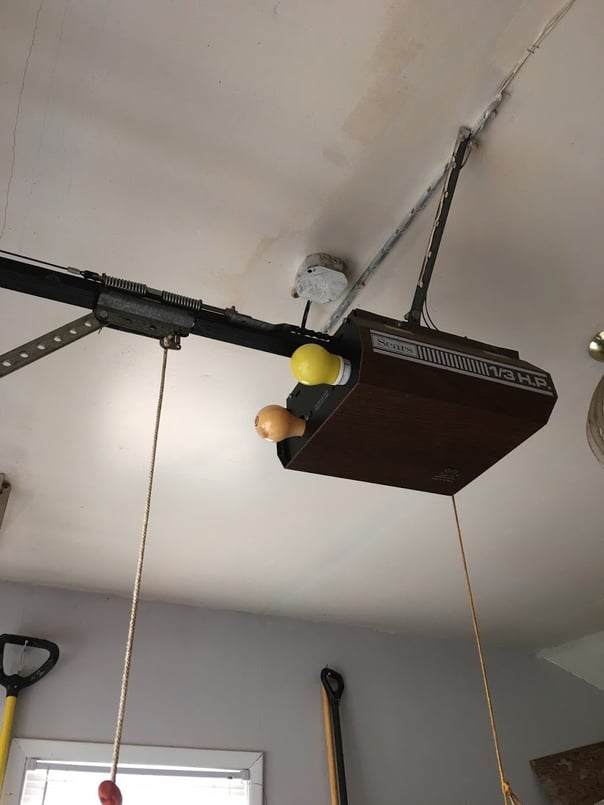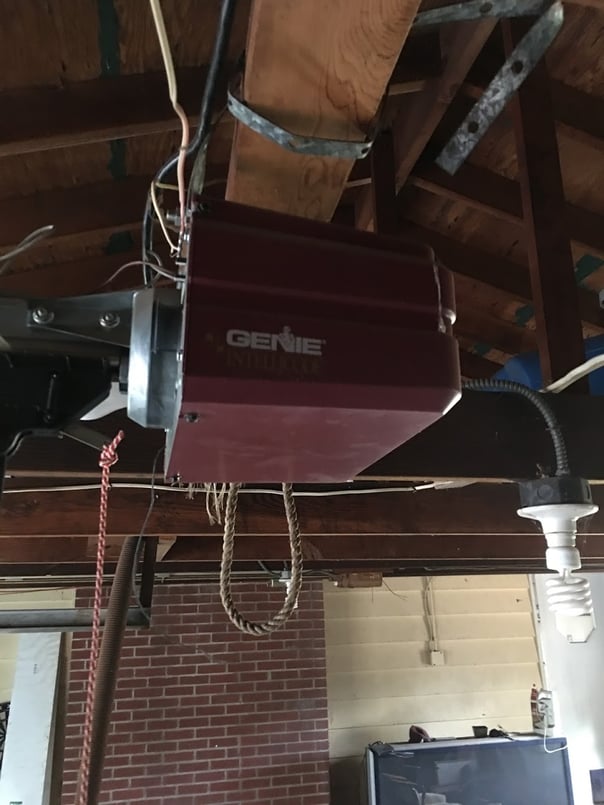 Your garage door opener system may have been installed by a prior homeowner, a big box store such as Sears, Home Depot or Lowe's or by an independent garage door and opener system dealer or sometimes by an electrical contractor or home handyman service. Regardless of the original brand, model and installation of your existing system a professional installing garage door and opener dealer should be able to assist you with the repair vs. replace decision. At Overhead Door Co. of Central Jersey we stock parts for most major brands and can effect a quickly and efficiently in most cases. In the cases where the brand or model is obscure, no longer supported by the manufacturer or repair costs seem excessive based on the age and / or condition of the opener system we can provide guidance on selecting the most appropriate replacement unit for your needs. We base our guidance on you're the type of door, the conveniences or features most important to you and of course your budget.
When you call Overhead Door Co. of Central Jersey to repair your garage door opener system we will provide a full evaluation of your unit and the expected repairs. Additionally we will inspect the garage door separately from the opener system to be sure the garage door is working smoothly and properly. Once the repairs are completed the door and opener system will be checked for safety compliance and proper operation.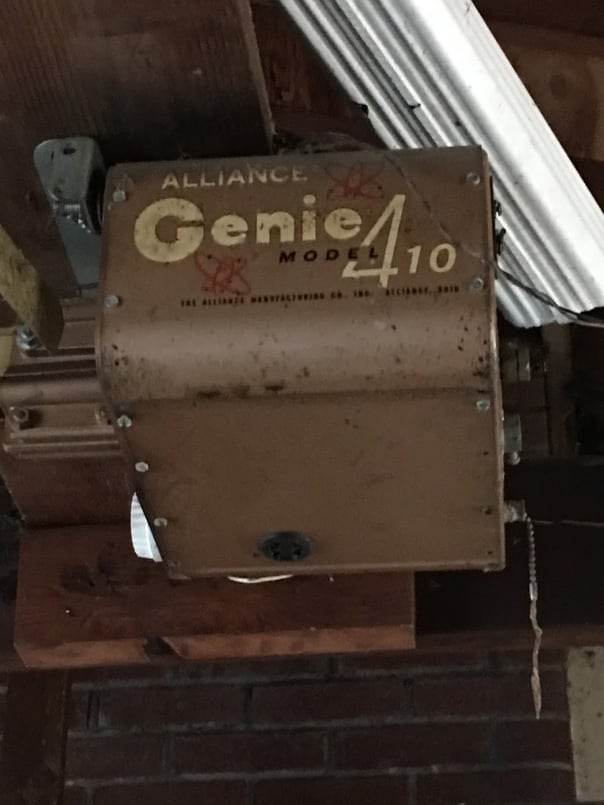 Some examples where a replacement be more appropriate than a repair might include opener systems manufactured prior to 1993 – these units do not meet today's safety standards. While there is no requirement to replace these older systems if they are repairable it does not make much sense to invest in repairs on a unit that is well over 20 years old and lacking the safety features and up to date electronics of today's opener systems. We discuss repairs with our customers and recommend considering replacement if the unit predates the photocell reverse requirement or if the expected repairs exceed 50% of the cost of replacement. Since garage door openers are surprisingly affordable it is advisable in these cases to upgrade to a model that includes all the new technology – more security, safety and convenience built in as well as a full warranty on the product and installation.
So, if your garage door opener system is noisy, rough, and unreliable or otherwise doesn't seem right, don't put up with the inconvenience – schedule a service promptly. In most cases costly repairs are not necessary. Very often lubrication and adjustment are all that might be needed. In other cases you may suspect the opener system is failing when a door part may be the underlying cause of the problem. By servicing at the first sign of trouble you can often prevent extra wear and tear or eventual failure of the opener system. Additionally you'll enjoy using a smooth, quiet garage door system.