We, at the Overhead Door Company of Central Jersey, not only offer residential garage doors but also service and install all kinds of commercial doors for any venue and applications. We offer a variety of commercial doors in rubber, PVC, steel, stainless steel as well aluminum.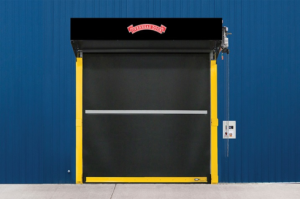 The high speed fabric doors (these come in food grade materials, rubber, PVC) can operate under extremely high cycle conditions because of the springless design. These doors are easy to repair and decreases your cost of ownership of your building. These are used in places like food manufacturing and pharmaceutical research labs, where speed of operation & climate control is paramount.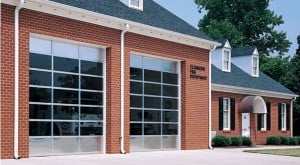 If a door is needed in a place that requires light visibility, our aluminum glass doors are the best option. These doors are used more and more in retail stores, restaurants and high-tech startup companies.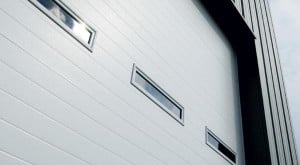 Sectional steel doors are known for its durability and versatility for a wide range of applications. Within this category, our Thermacore doors offer maximum protection against extreme weather. These are used in warehouses and storage facilities.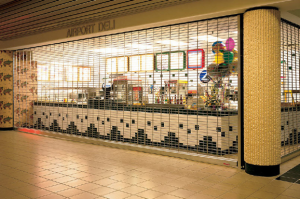 Security grilles are mostly used in places such as malls and airports. These are usually made out of aluminum or galvanized steel and offer great visibility and operation.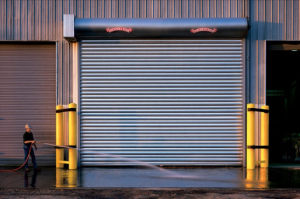 Rolling service doors offer an easy installation with a simple operation. These are used in parking garages and areas that require high cycles.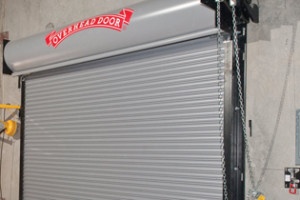 Our fire rated doors provide the most durable resistance to fire. These are used in modern high rises and manufacturing facilities to ensure safety of occupants.
Our commercial door offerings will suit the needs of any retail or commercial customer. For help, call our Door Professionals at 908-722-5785 or email us at Alfredo@OverheadDoorCo.com.