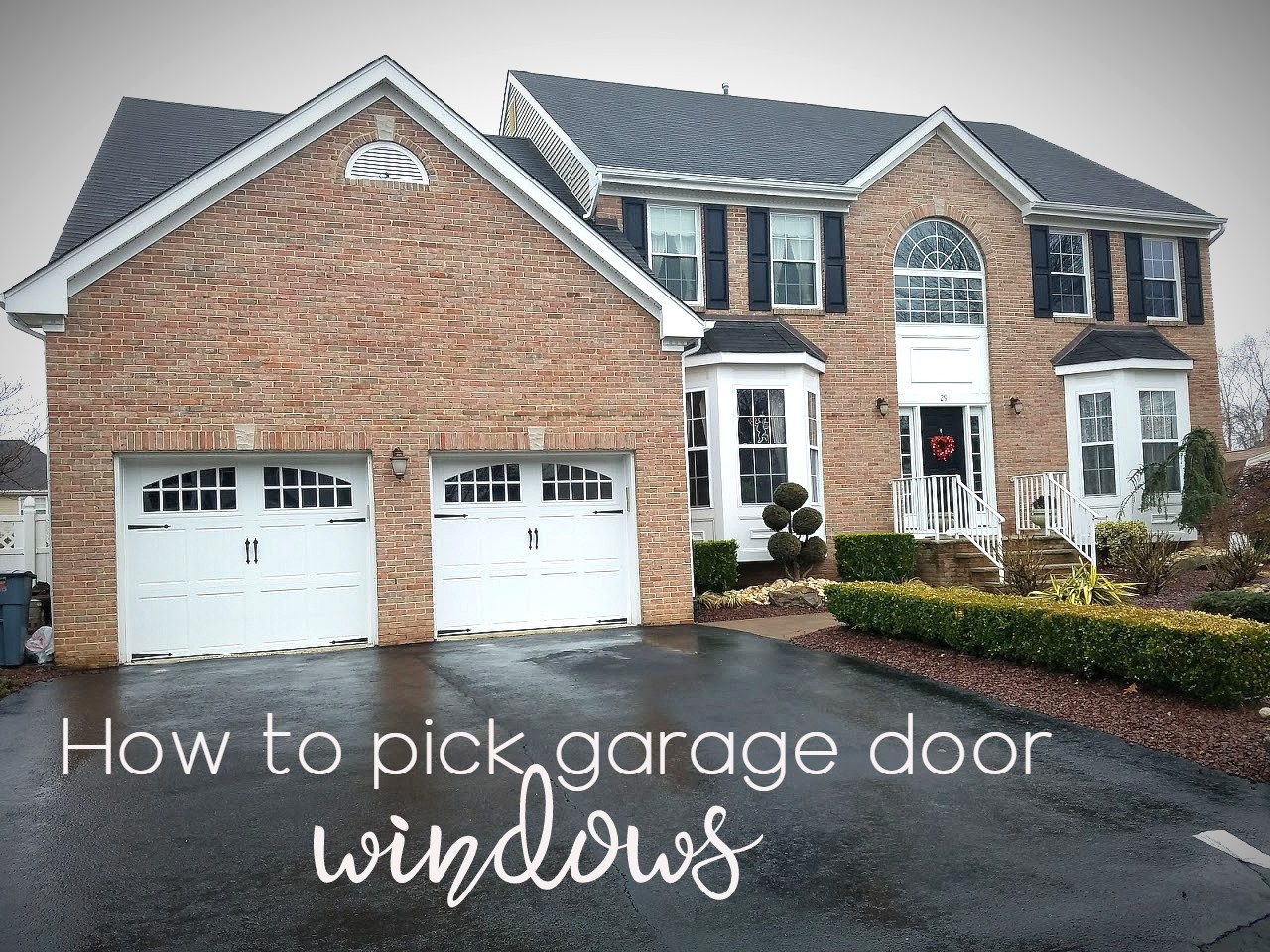 Windows can make an amazing difference in the visual appeal of your garage door – or, they can distract from the overall appearance of your home. This all depends upon making the 'right' selection for your home. While we understand the right selection is subjective since everyone has their own taste, there are some things that should be considered to avoid making a choice that fails to complement your home. So, what should you think about when choosing window options for garage doors?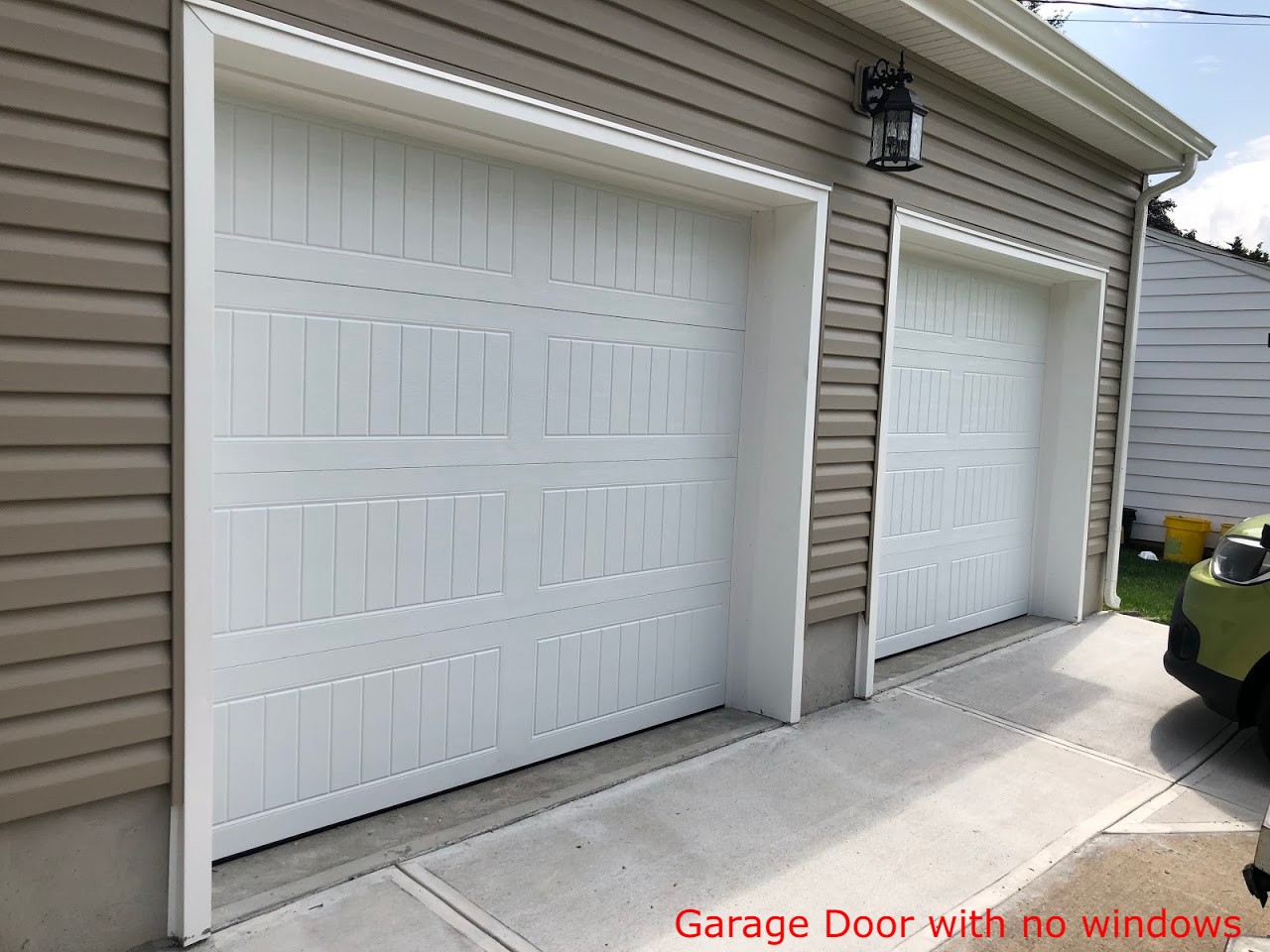 First and most obvious: Do I want windows in my garage door? If the answer to this question is no, we can move into selecting an appropriate all solid panel design for your home. If the answer is yes, we need to address some additional questions. Where would you like the windows located? At eye level or at the top of the door? Should the glass be standard or insulated? Should the glass be clear, obscure or tinted? Do you want standard square or rectangular windows or would you like a more intricate appearance such as divided lites, arched tops or some other special design?

OK, if you would like plain square windows at the top of the door with standard glass, you are done. This is a safe choice for almost any home as it does not conflict with any other feature of the home. Safe is good, but why not explore window options that might compliment the appearance of your home rather than just be 'safe'? You will be coming home to your new garage door for many years so a few extra minutes spent in the selection process is well worth it. Suppose you have divided lite windows and the garage is a prominent feature of your home. Why not select a window design for the garage door that ties nicely to these divided lites? Or maybe you have some circle top windows or circle top trim over your windows that would work perfectly with arched windows on your garage door. Possibly your windows are quite plain. With the garage doors being such a significant percentage of the wall they are on, you can provide some 'pop' for that area of your home by adding interest with a more decorative window design.
Overhead Door Company of Central Jersey Garage Door Window Style Photo Gallery: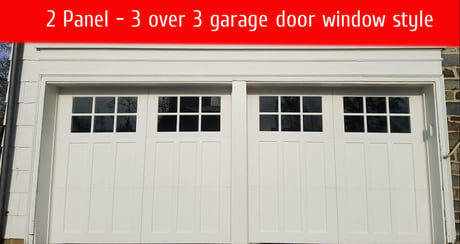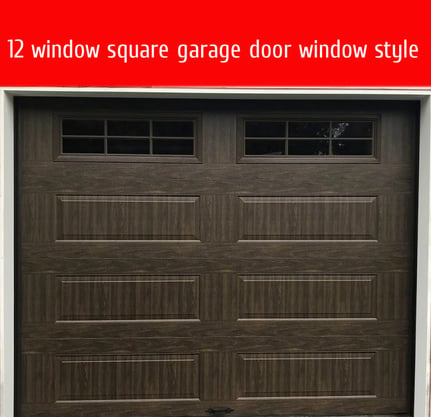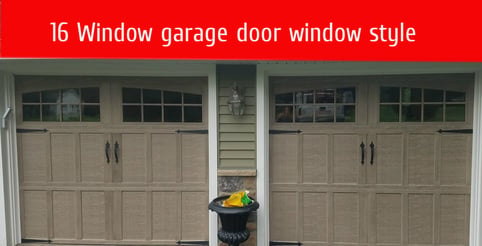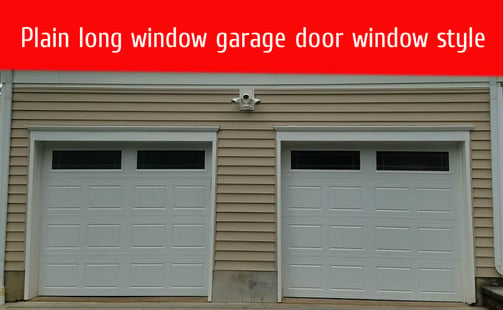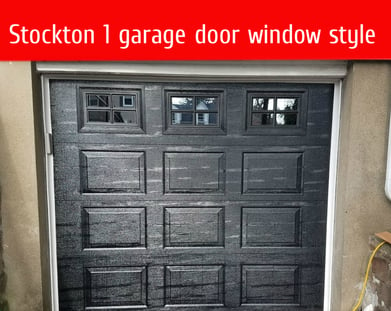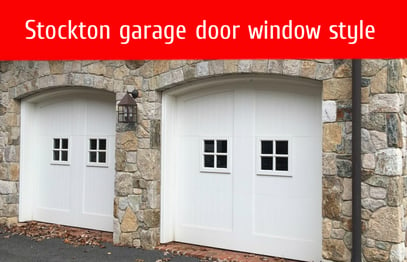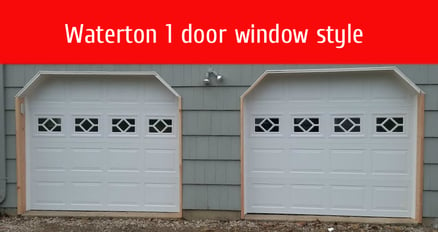 Simply stated, be sure to consider the overall appearance of your home when selecting your new garage doors. We have watched customers fall in love with a design in the showroom, online or in a catalogue, only to find out that while the garage door selection itself is beautiful it does not fit well with the rest of the architecture.
Click here to learn how to prepare for your garage door service call.
At Overhead Door Co. of Central Jersey we are always pleased to assist with the selection process. To help us be as effective as possible, take a few photos of your home before you visit. If you cannot visit, you can email these photos to one of our product specialists. From this point we can provide guidance and suggestions for designs that might work well. In many cases we can 'install' doors on your home with these photos so you can see how the product would look before you buy it. Our goal is to assist every customer in selecting the perfect door for their project.
Visit Overhead Door Co. of Central Jersey at 952 Route 202 South, Branchburg, NJ (at River Road), visit us on the web at www.OverheadDoorCo.com or call us at 908-722-5785.