Garage door rollers allow your garage door to effortlessly move up and down in a track. The rollers on your door are like the tires on your car, they have a life expectancy.
Like any garage door parts, a garage door roller will need replacing at some point. If not properly maintained, they will have a tendency to come off track after years of operation. In order to know the best solution to your garage door roller problem, it is best to determine what's causing the problem first.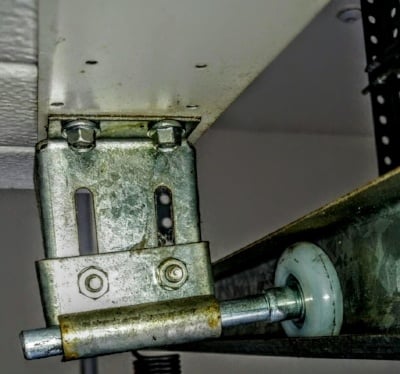 Common Causes of Your Garage Door Roller Problem:
1. Inadequate Lubrication
Garage door rollers and tracks that don't have enough lubricant will cause other problems. Other problems are, but not limited to, shaking door movement, loud noise coming from the operation of the door, and roller bearing failure. If the internal bearings of a roller seize, then the roller itself can fall off causing the garage door to come off the track.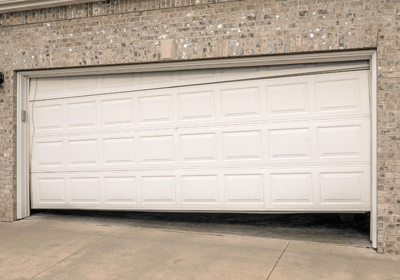 Performing preventive maintenance in your garage door is extremely important for the proper function and safety of your garage door system. Door rollers are ideally lubricated with silicone spray. You can also use household oil as a substitute if silicone spray is not available.
Most of these problems can be solved by either lubricating or replacing the garage door rollers. Keep in mind that when your garage door roller, tracks and other parts are in top condition, it will extend the life of your door and cut down on costly repairs down the road.
2. Tracks Have Come Off the Wall and Detached Brackets



If tracks are not well-anchored against the wall, the rollers will go off track. Tighten the brackets to make sure that tracks are anchored appropriately.
3. Tracks That Have Dents or Damages



Simple dents can be repaired, but replacement is recommended for instances wherein there are heavy damages to the tracks.

4. Misaligned Garage Door Tracks

Tracks become misaligned when a car or a large object bumps into the garage door. Misaligned tracks produce rubbing noises and you may also observe gap between rails and garage door rollers.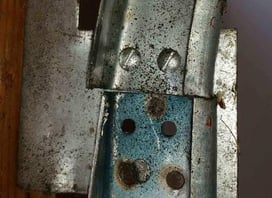 5. Dity Tracks
Excessive grease build-up in the tracks will not allow the rollers to move properly.
Tracks should be cleaned of all excessive grease. Excessive grease build-up will cause the garage door rollers to slide instead of the roll! Failure to clean the track on regular basis can attract dirt and cause rust buildup.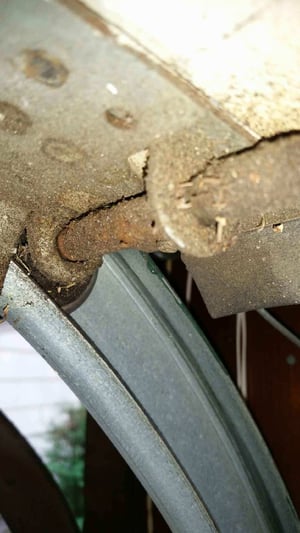 → Suggested Read: Five Tips for Servicing Your Garage Door ←
Our highly skilled experts at Overhead Door Company of Central Jersey can provide budget-wise solutions for your garage door roller problem. We find the best solution for your garage door concerns; may it be rust accumulation, dents and misaligned tracks. We also provide top-of-the-line repairs and replacements.
You can count on us to do repairs, service and maintenance for all types of garage doors and garage door openers.
For 47+ years, we have been servicing the following counties: Somerset, Warren, Hunterdon, Morris, Mercer, Middlesex, Union, Hudson, Essex, Bergen and Passaic.