WHY IS MY GARAGE DOOR SO SHAKY?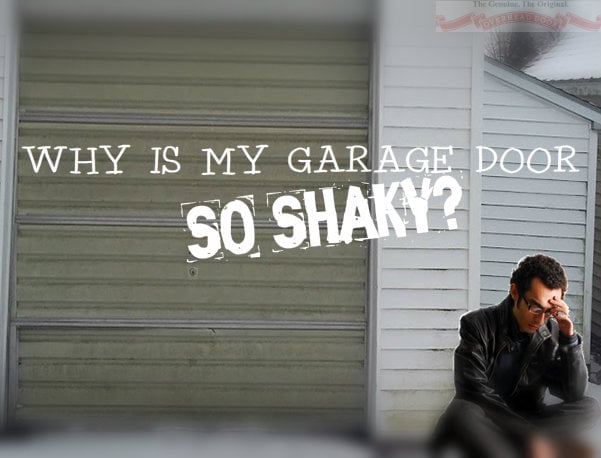 Reasons why my Garage Door is Shaking
Help! My garage door is shaking. What might cause a garage door to shake, rattle and maybe not roll? Let's take a look at some of the most common causes of rough operation of a garage door. There are several ranging from simple to serious.
Beginning with simple causes we must remember that a garage door is a large moving object that depends on rollers and bearings to operate properly. One of the most overlooked maintenance items on a garage door system is basic lubrication of moving parts. Garage door rollers may have sleeve or roller bearings, cable pulleys have roller bearings, hinges have pivot points and roller tires may bind on the garage door track assembly. It is recommended to have annual maintenance performed on your garage door. During the visit your technician will inspect and lubricate all these moving parts with an appropriate lubricant. If all the parts are in good shape this may be all that needs to be done.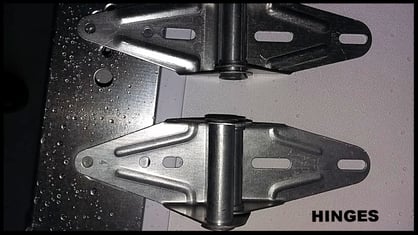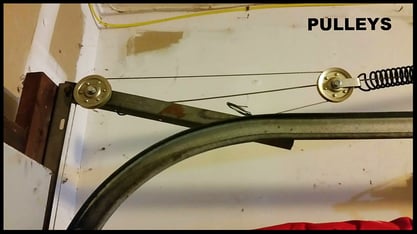 What if lubrication does not solve the shaking garage door symptom? The technician will relieve the spring tension and check the pulley bearings for wear or damage. He or she will also check all rollers, roller stems, hinge pivot points and any other moving part for wear or damage. Any faulty part will be replaced. With this done the door is likely to move as smoothly as if it were just installed. These repairs are reasonable, effective and will extend the service life of your door. Additionally this maintenance will save an automatic door opener from working excessively hard to move a door that is operating poorly. Generally a garage door opener system does not require any special attention in terms of lubrication but there are exceptions.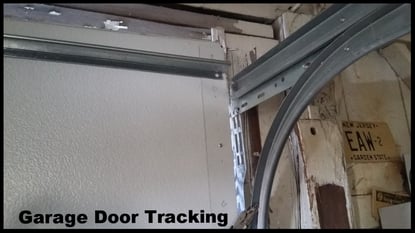 Garage door tracking is another cause that should be mentioned. Proper attachment and alignment of the garage door tracking as well as proper installation and adjustment of any garage door opener system are essential to smooth, safe operation of the garage door. During an inspection the technician will inspect the track mounting, alignment and opener adjustments to be sure all is in good order (know what's wrong with your garage door opener).
So… if you have been putting up with a door that jerks, shakes, rattles and has difficulty rolling we suggest you schedule a service appointment soon. Most customers are quite pleasantly surprised at the difference a bit of maintenance makes in the operation of the door. As always please remember garage doors are under extreme spring tension and maintenance tasks are best left to a trained service technician.
Overhead Door Company of Central Jersey has been serving the New Jersey since 1972. Our seasoned team of technicians offers reliable installation, maintenance, replacement and service for your shaky garage doors; residential garage doors, traditional residential garage doors, carriage house garage doors, contemporary garage doors.
Click on "Contact our team" below to get started.