Finally – heading out on vacation!
- All appliances turned off. Check ✓
- All trash out. Check ✓
- All faucets turned off. Check ✓
- Automatic lighting set. Check ✓
You're ready to go, right? Wait – what about the garage doors?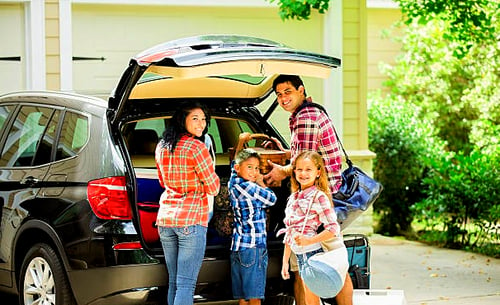 Often the garage door is an overlooked item when it comes to the home maintenance and security checklist. When you are leaving for an extended period there are several things to consider regarding your garage door. Let's take a look at a few simple tips that may help you be confident that your garage door is secure while you are away from home.
- Garage Door Opener Wall Console
Look carefully at your garage door opener wall console. Many newer opener systems have a vacation lock feature on these consoles. This feature is convenient to use and locks out the handheld radio controls, the digital keyless entry pad if present, and any vehicle that may be programmed to operate the garage door with a radio signal. This lock-out feature is easy to use and is self-explanatory. Some are electronic and require that you push and hold a button until a signal light is seen, others are a simple switch with an on/off position. Once the vacation lock is activated you may close the door one time from any remote control device, after that the remote controls will not activate the door until you reset the vacation lockout to the off position.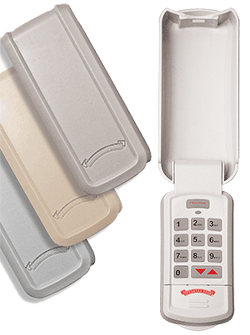 Keypad or Digital Access Control (DAC)
- Unplug Your Garage Door Opener System
If your opener system does not have the vacation lockout feature or if you are not comfortable with the door is secure even with the vacation lock engaged one sure-fire method of securing the garage door so it will not operate electrically is to unplug the garage door opener system from the electrical outlet. No power, no operation. Simple and secure and there is no better way to be sure the unit will not run.
→ Suggested Article: "How to Manage Your Garage Door During a Power Outage" ←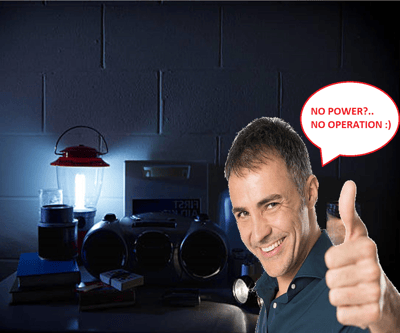 - Wireless Garage Door Opener
Some newer garage door openers offer smartphone compatibility. If you have one of these units you are probably familiar with this feature. You can control and monitor the position of your garage door from anywhere as well as operate the door from anywhere. This allows you to permit a contractor, a delivery service, or anyone else you may wish to enter the garage. Once they leave you can check to be sure the garage door has been securely closed. Couple this with an internet security camera and you'll be totally comfortable that your garage is closed - from anywhere.
→ Suggested Article: "Control and Monitor Your Garage Door from Anywhere" ←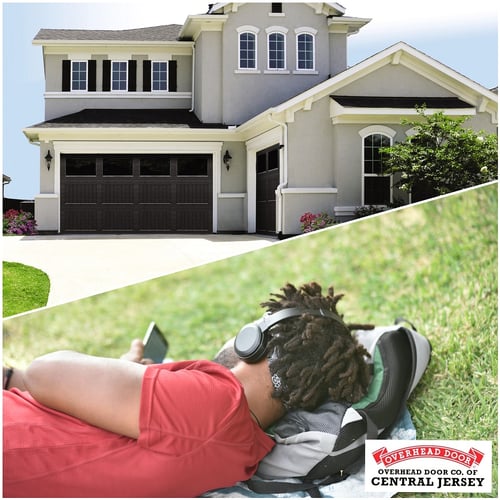 - Use a Locking Device
For some of our customers, none of the above provides a comfort level that the garage door will not be opened in their absence. In these cases, if a locking device is present on the garage door you may use it to physically secure the door in the closed position. There are two typical types of locking devices for garage doors. One is on the inside only and often located on one side of the door. With this type of lock, you simply push the bar through a hole in the garage door tracking to provide a physical lockdown. The second type is a through the lock with a handle and key cylinder on the outside of the door and a double lock bar on the inside of the door. With this type normally you would turn a handle to extend the bars through the track on each side of the door. The bars are held in place by a deadbolt that can be opened by a key from outside and with a release button from inside. If either of these physical lock options is chosen we recommend the power cord be unplugged from the electrical outlet so the door cannot be activated inadvertently.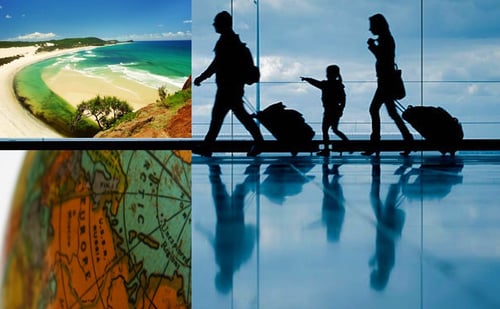 As you can see, there are several easy ways to secure or monitor your garage door. Pick one of these methods when preparing for a vacation and you will have one less concern while you are touring Europe or enjoying yourself on a tropical island. Contact a professional garage door contractor such as Overhead Door Co. of Central Jersey if you have remaining questions regarding garage door security or connectivity.
Overhead Door Co. of Central Jersey can be contacted at 908-722-5785, visit on the web at www.OverheadDoorCo.com or you may visit in person at 952 Route 202 South in Branchburg, NJ.