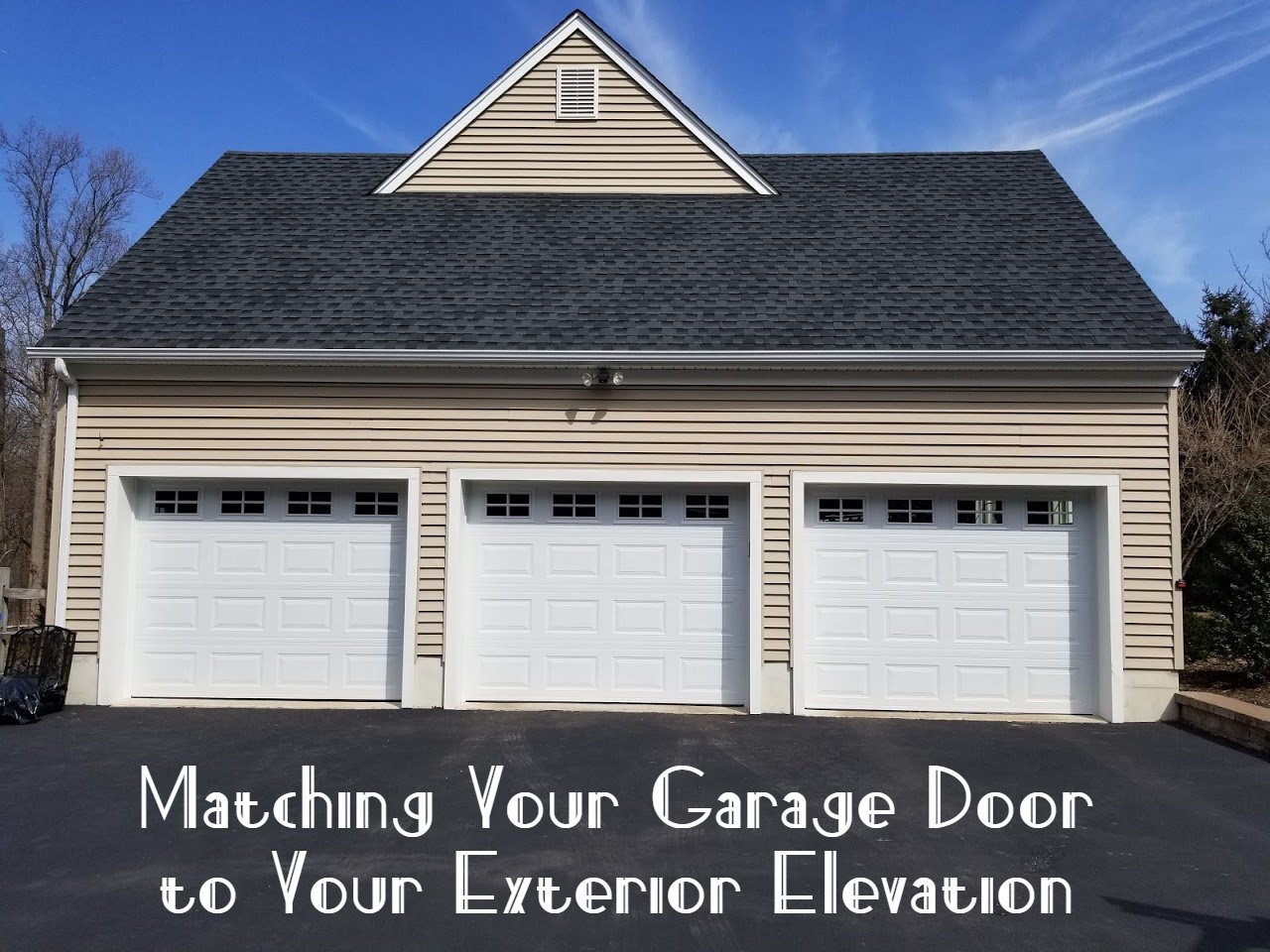 You are designing a home or a building and have reached the point where you need to consider the garage doors for your project. What do you need to know to make the best selection? At Overhead Door Co. of Central Jersey we often discover that little thought has been put into the style or design of a garage door. We see plans with an opening size and little other detail, many times with the note 'to be selected by owner'.
We always look at the whole project with our customers. Any garage door might work fine, but how will it look? Will it fit in with the exterior architecture properly? Will it be too plain and simple? Will it be too over the top fancy for the rest of the project? Will there be a disconnection between the style of the door and the other features on that area of the project? Is our customer aware of the many different choices available today?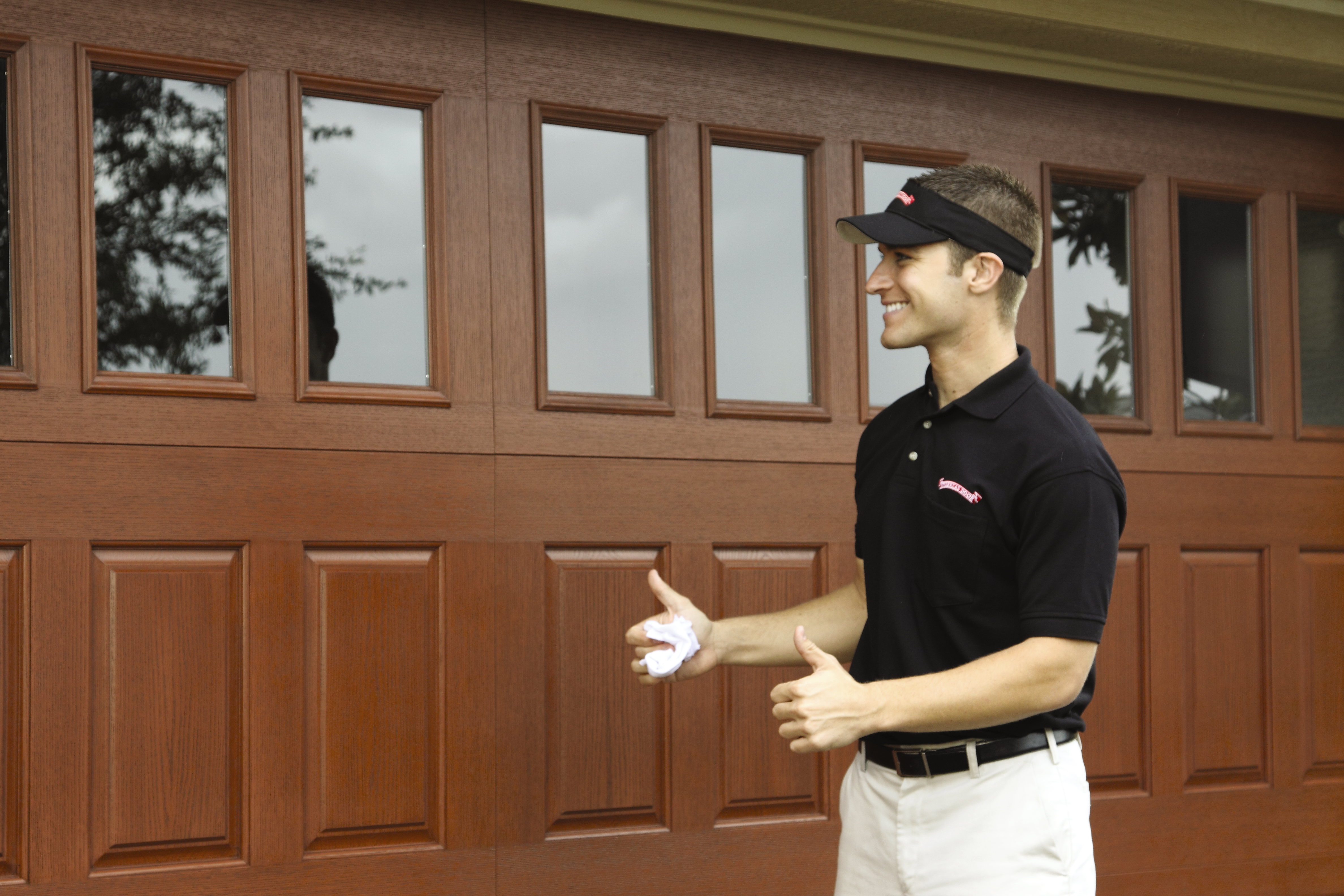 The professionals at Overhead Door Co. of Central Jersey take pride in providing the best product choice for your project. Of course, we assist with sizing, track engineering, matching the correct automatic garage door opener solution to the door selection and so on. But…we also like to look at the project with our customers and educate them regarding the aesthetic choices that might work best with their home or building. Does the project feature basic vinyl siding? Or maybe stone veneer? Or possibly stucco? What other features are there? Windows with circle tops or arches? Colonial divided windows? Or perhaps a modern or contemporary look with simple lines? What colors might work best? Would a stained or woodgrain door be better than a paint color?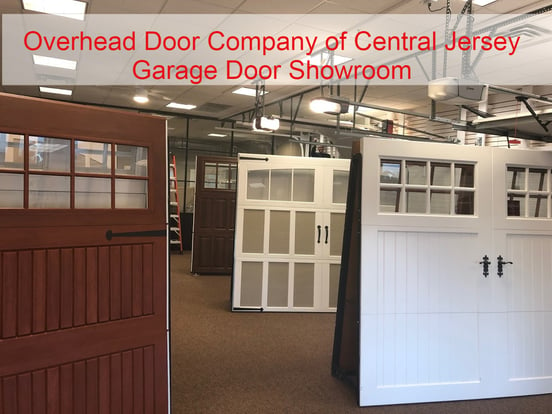 Your sales professional at Overhead Door Co. of Central Jersey will work with you on all of these selections so you will be able to choose the perfect door for your project. We can work with you online, in person at your site or in our showroom. To get the best sense of available designs and features we always encourage a showroom visit if possible. We feature dozens of doors on display along with five fully functional operating displays so you can work different automatic openers and options, listen to the doors in operation to assess noise levels, see different track configurations and garage door hardware options and so on.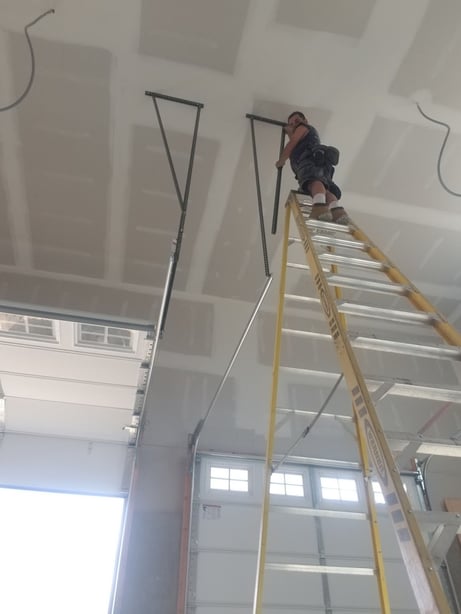 You will be looking at your garage door every day for a very long time, so we encourage you to invest a bit of time on your choice so you are sure to be pleased with your selection. Visit us today at 952 Route 202 South at River Road in Branchburg, NJ, call us at 908-722-5785, or visit us on the web at www.OverheadDoorCo.com. Overhead Door Co. of Central Jersey – providing quality garage doors, openers, installation and service since 1972. We look forward to assisting you with your project!