Impression Collection​® - Fiberglass Garage Doors




Residential Garage Doors
These magnificently engineered doors capture the beauty and detail of natural wood without the maintenance. They feature an artfully molded wood-grain fiberglass surface while concealing durable steel construction, and provide quality, beauty, and value to your home.
Our fiberglass doors will add warmth and ambiance to the façade of any home. Fiberglass exterior captures the finest wood grain texture with less maintenance than natural wood.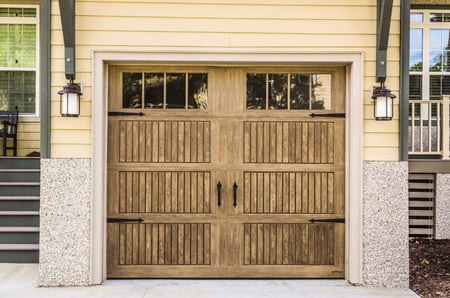 Fiberglass Residential Garage Doors
After selecting the panel style and adding personal touches like window and glass design and decorative hardware, the finished garage entry is sure to reflect the best of personal style and unmatched elegance.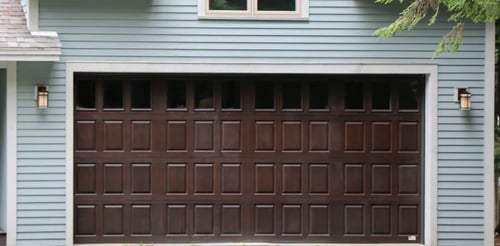 Fiberglass Residential Garage Doors with Vertical Raised Panels

Click here to read our BROCHURE or visit our SHOWROOM

Transform Your Home with the DoorView® Online Visualization Tool. Try our online interactive software tool that lets you visualize what your home would look like with a new Overhead Door™ garage door. Contact us for more information and to receive a quote.
Personalize Your Garage Door:
✓ Choose the panel style: select your door panel style (vertical raised, horizontal raised, vertical long, and horizontal V-groove)
✓ Choose the color: we have at least a dozen colors that you can choose from. We suggest requesting a color sample
from your Overhead Door™ Distributor for accurate color matching before ordering your door.
✓ Choose the garage door window style and the glass type: if desired, you can add windows to your doors to let some natural light come in. Visit our page to learn more: Garage door window styles
✓ Choose the garage door decorative hardware. Click here to learn more about our decorative hardware for garage doors.
✓ Choose your garage door opener: we work with the best garage door opener manufacturers to offer the best, most quiet and most durable garage doors.
✓ Monitor and control your garage door from anywhere: With the proper add-on module and an 'App', one can control and monitor your garage door from anywhere in the world.



Fiberglass Doors Photo Gallery:




Preventive Maintenance Plans for Your Garage Doors:
You should have your garage door serviced at least once a year if no other issues arise. It is important to have an adequate garage door maintenance plan as it will prolong the life of your garage door while it helps you avoid costly emergency repairs and replacements.
During garage door maintenance, our technicians lubricate the door, tighten bolts and screws, adjust spring tension, inspect cables/wires, springs, and rollers, tests the auto-reverse features, among other things.