Impression Steel Garage Doors




Residential Garage Doors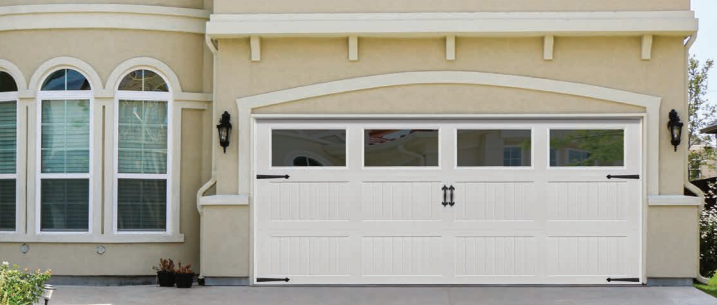 Impression Steel Residential Garage Doors
Impression Steel Collection®
Aesthetically versatile garage door design with large sections and windows to provide a dramatic effect to your home. This beautiful low-maintenance steel garage door also features foamed-in-place, polyurethane insulation providing thermal efficiency with an R-value of 12.
Our insulated steel garage doors offer updated classic design with aesthetic versatility.
✓ Over sized windows provide maximum natural light into the garage – one of the largest garage door windows on the market.

✓ Three sections for 7' doors provide large steel embossments for a dramatic appearance.

✓ Foamed-in-place, polyurethane insulation.

sandwiched between two layers of corrosion-resistant steel with an R-value* of 12
✓ Wind load-rated to withstand a variety of wind conditions and meet local building codes.

✓ Choose from 10 finish options.


Impression Steel Collection®
Purchasing and installing a new garage door in your home is an important decision. We highly recommend you to take some time to visit our showroom to see the beautiful garage doors that we have available for you.
→ Customize your door: Decorative Hardware for Your Garage Door ←
Select your garage door color, panel style, window style and garage door opener of your preference. Remember you can always customize your door by adding decorative hardware, windows and the type of glass that you prefer to have installed.
Garage Doors Designs:
Impression® steel doors has two garage door designs available: vertical raised panels (left image) and vertical recessed panels (right image).
If you don't have time to visit our showroom, you can download Overhead Door's Mobile DoorView® Garage Door De​signer App. It will let you visualize what your home would look like with a garage door from Overhead Door. This visualizer tool is built for the most common garage door sizes to help you visualize your dream door, but does not cover every possible size we produce.
We've been serving Central Jersey area since 1972.
Impression Steel Doors Photo Gallery:


OTHER RESIDENTIAL GARAGE DOORS: